Join Us!
As soon as Michael got a taste of Mamma Pina's tuna-stuffed peppers a few years ago, he had to have the recipe. Jeff shared it with him, and ever since, the two chefs have deepened their bond. We love the way Michael creates vibrant, ingredient-forward dishes, and we can't wait to have him back and share with him this exciting new destination!
Discover Traditions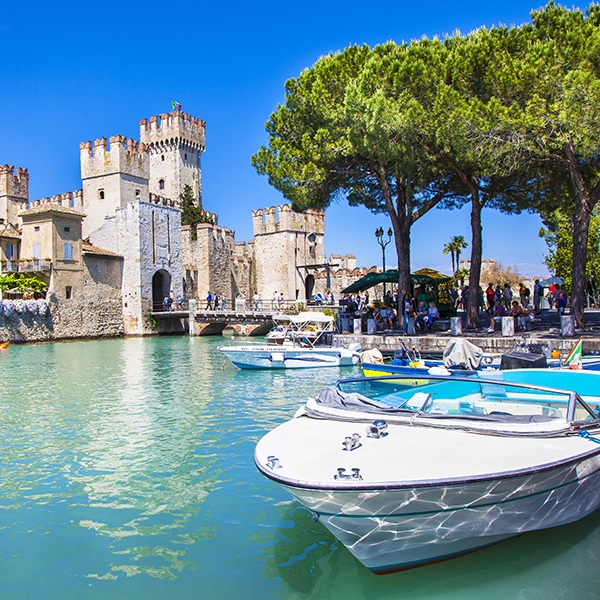 Private Boat Tour of Lake Garda
The best way to discover the magical atmosphere of Lake Garda is from the water! With our friend, Capitan Mirco will explore the spectacular coast and its suggestive coves and islands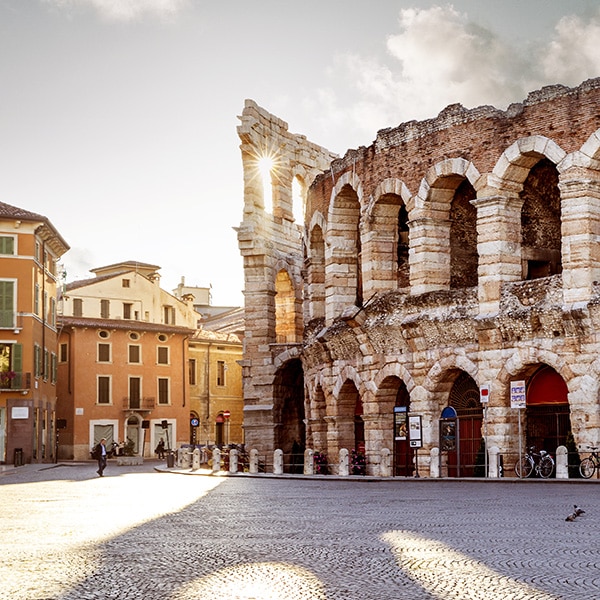 Visit The Famous Arena di Verona
Everyone from Pavarotti to Alicia Keys has performed in this jaw-dropping Roman amphitheater built in the 1st century. The Arena is the heart and soul of the city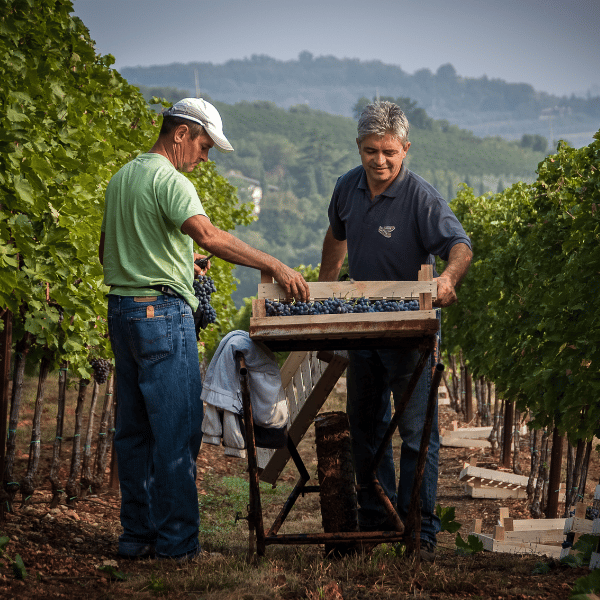 Meet the Winemakers
The proud families behind the world-renowned wines of Veneto welcome us to indulge in memorable tastings of their Amarone and Valpolicella vintages
Your Experience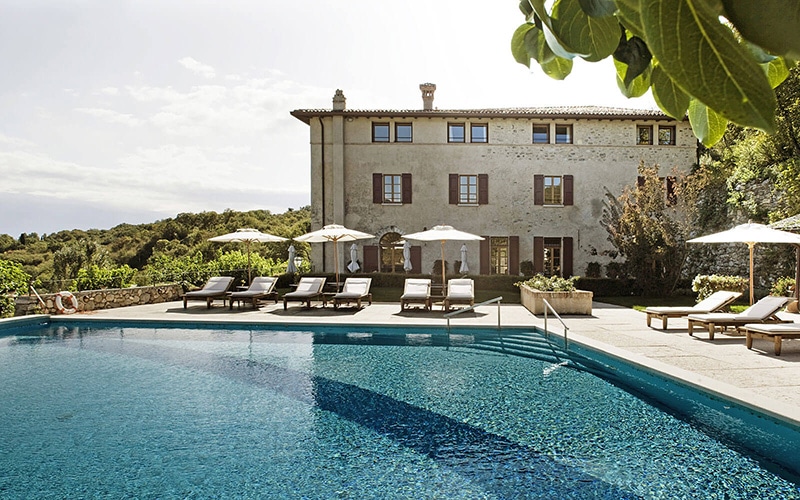 Enjoy the spectacular panorama of Lake Garda from Villa Arcadio, our luxurious oasis with historical & modern atmosphere
Uncover authentic creations in fun-filled hands-on cooking classes with our founder chef Jeff Michaud and special guest chef Michael Scelfo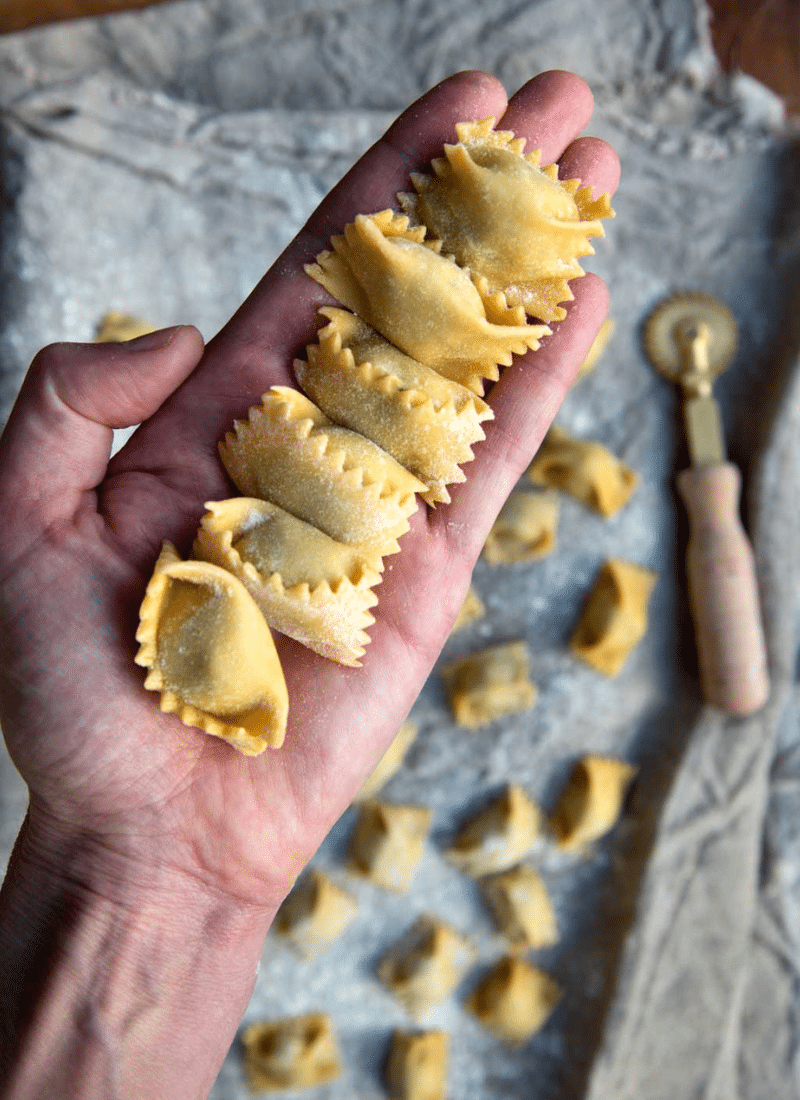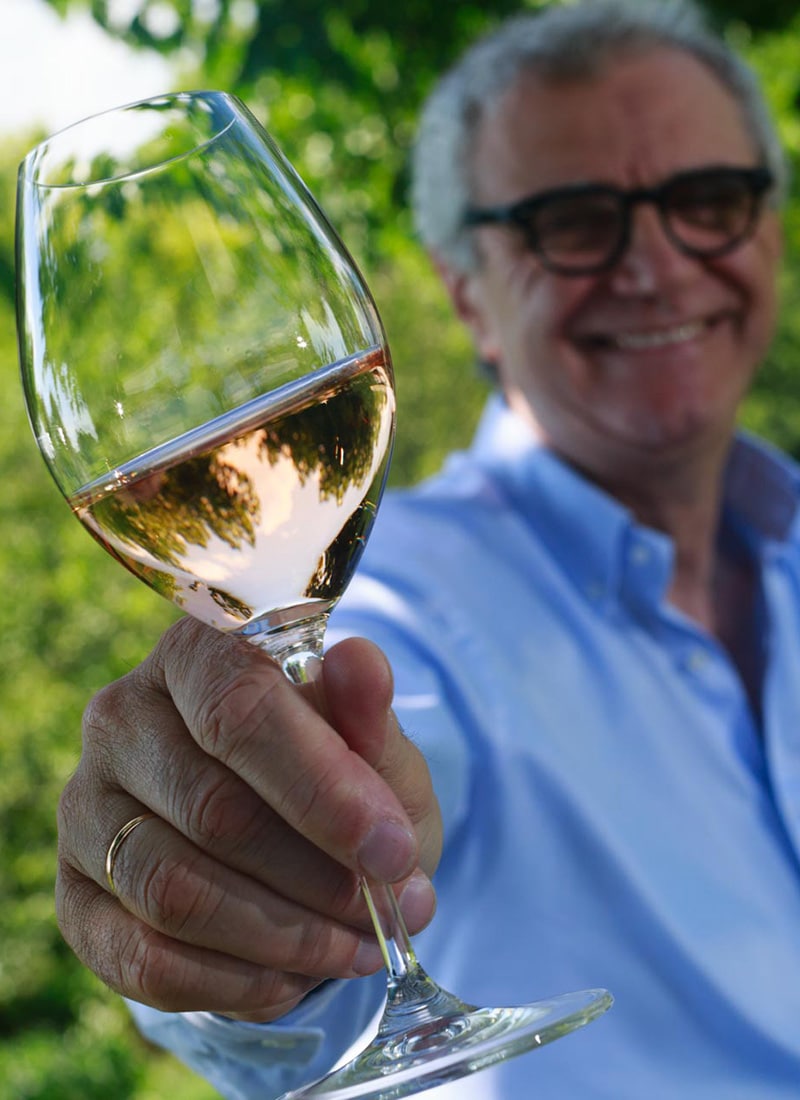 "You can see life in pink, or better in ROSE'... But only if you love nuances"- M. Vezzola, winegrower
Unforgettable menu where tradition and creativity weaves together seamlessly at Michelin-star Restaurant La Rucola 2.0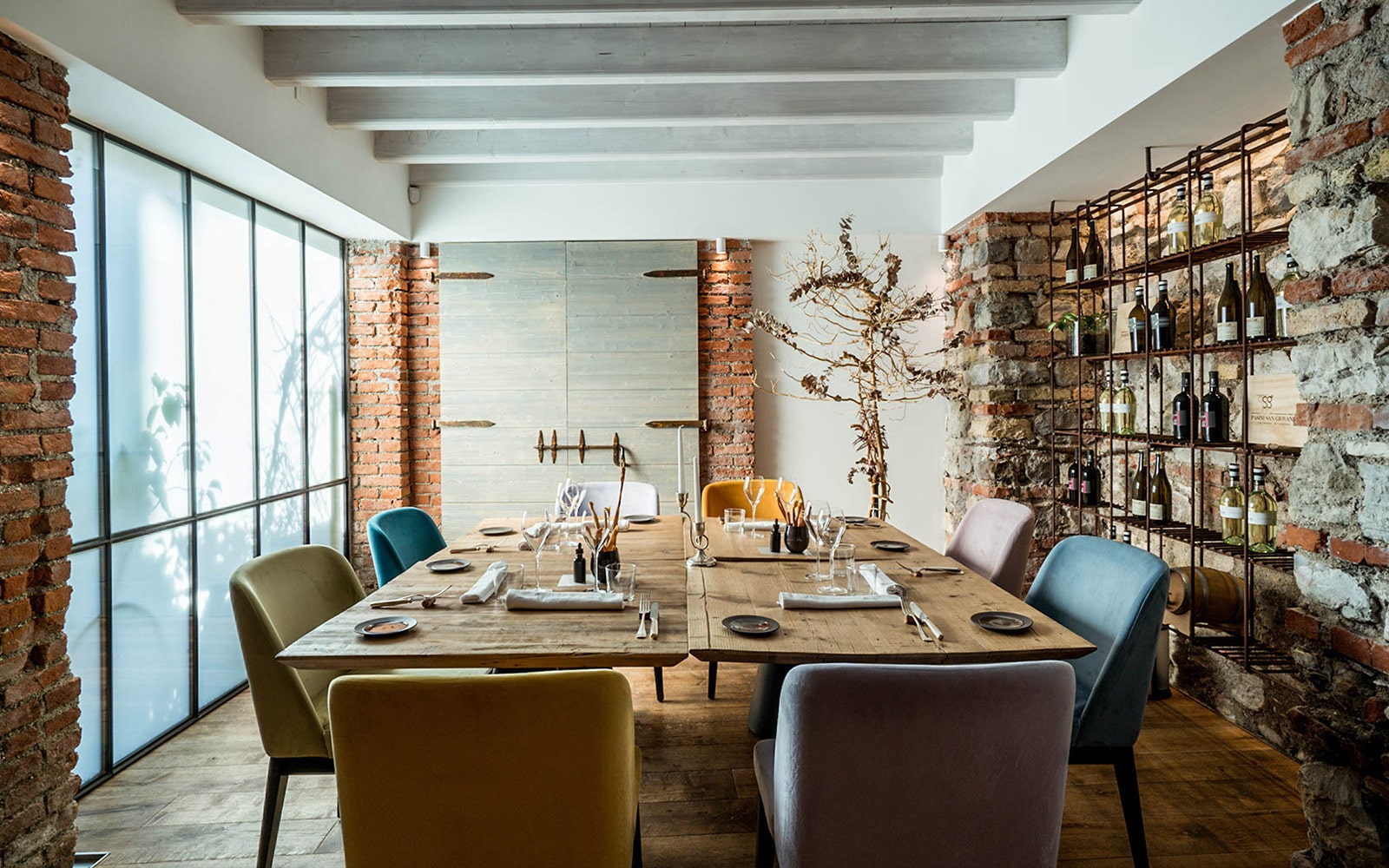 Book Now
Itinerary
Day One
We can't wait to go back to
Villa Arcadio,
a luxurious oasis with beautiful views of Lake Garda.
The villa sits on a hillside above the old Roman town of Salo' in a 14th-century building with some gorgeous fresco details.
Contrasted with the villa's ultra-modern accommodations--elegantly appointed rooms, a spa, bar, restaurant, and pool--the history of the place makes gazing upon the lake from the stone terrace truly exceptional.
After gathering for a light lunch, we find our rooms and get comfortable. We meet again early in the evening for an aperitivo basking in the last sun of the day.
Dinner that night is at an authentic Osteria in the heart of the town, featuring a menu of fresh local specialties like tagliatelle with duck ragu paired with carefully selected wines. 
A favorite of the region's winemakers!
Day Two
Lake Garda is not only beautiful--it's the largest lake in Italy.
Today, we get our own private boat tour of this magnificent lake with Jeff's buddy Mirco. We go from Salo' to Punta San Vigilio, a water lovers haven on a little cape of land that juts out into the water.
We admire the unspoiled Island of San Biagio and the aristocratic Isola Borghese.
After a lakeside Italian aperitivo, you have a little free time to explore on our own before we return to the Villa to relax.
You never thought Italian Sunday supper was a legend. Right?
The Rampa family invite us to taste their award-winning Il Brolo DOP olive oil and hear the story of their family business while we sit down for a family dinner.
Not just any dinner, but the region's signature spiedo Bresciano, featuring all manner of skewered meats and vegetables slow roasted in a special wood-burning rotisserie oven.
The perfect meal to end the weekend!
Day Three
No Monday mood on this trip!!
After a delicious breakfast, let's head to Veneto. This wine region produces some of Italy's most famous red wines, Amarone and Valpolicella. For a special tasting and private tour, we visit one of our favorite winemakers. Run by a remarkable family dedicated to the craft for generations and steeped in the region's wine-making history.
After indulging in these excellent wines, we savor a typical lunch in Verona called "Cicchetti" --an extravaganza of the best regional delicacies served on small plates and paired with a glass, or two, of wine-- Then we walk the city to admire its most beautiful places, and stop for a yummy gelato, before heading back to the Villa to relax. Dinner that night is at Casa Leali, where 2 young brothers keep pushing the bar higher with hyperlocal ingredients in dishes like crispy piglet leg with prunes and Garda capers and roasted guinea hen ravioli with Lake Garda lemons. Now, this is our kind of Monday!
Day Four
All summer long, upon the mountain slopes steep by the lake, stand the rows of naked pillars rising out of the green foliage like ruins of temples...
English Poet D.H. Lawrence was describing the Limonaie -- greenhouses for growing lemon trees-- that since the 1400s were built to make citrus cultivation possible at these latitudes(the furthest north in the world). We visit one of the very few active Limonaie in Gargnano and learn the unique tale of these cultivations before we enjoy an authentic lunch nearby.
We leisurely spend the afternoon enjoying the grounds of our Villa and the scenic surroundings.
Our evening then begins with a sunset toast celebration before heading out for a very serious pizza-making demo at our friend Mattia's pizza lab. Create your signature pizza and all the secrets from our chef Jeff Michaud... He has a THING for pizza!!!
Day Five
Today we travel a little further up, to Gardone Riviera. With our host and a local chef we take a deep dive into the regional cuisine in a private cooking class. Put your apron on, have fun, cook and ask the culinary questions you never dare to ask before we sit down to enjoy our lunch. We then return to the Villa for some leisure time before we visit Sirmione. We walk the small streets of this Medieval town and see the Scaligero Castle, the Roman ruins Grotte di Catullo, and watch the sunset sipping a spritz!
Dinner is inside the walls of Sirmione, a special chef's tasting menu at Michelin-star
La Rucola 2.0.
You'll love chef Gionata Bignotti's approach. He worked with Sirio Maccioni at Le Cirque in New York City and has been wowing guests for more than 20 years with his traditional Lombardian cuisine presented in a modern way. 
Day Six
After our gourmet breakfast, we enjoy a lazy morning at our luxurious retreat, before heading to Desenzano del Garda for a delicious lunch of fresh fish and seasonal vegetables at a locals favorite eatery.
After an espresso, you meet our friend Mattia Vezzola, the owner of
Costaripa Winery
and one of the most prominent enologist of Italy. Nicole, his daughter, is taking us for a private tour of the cellar before we delight in Mattia's rosé and signature sparkling wines while hearing how their family is taking rose' to the next level. When we get back at the villa, feel free to dip in the pool, get a spa treatment, or take a nap before we start our last evening with a pre-dinner drink.
Tonight we stay home for dinner? Yes, but no take out! We have a gourmet dinner with a stunning view of Lake Garda and the surrounding mountains from the terrace of the villa's own restaurant.
Day Seven
Take in the Lake Garda sunrise one last time. Breathe deep. Enjoy breakfast. And return home with some of the most amazing memories to share with friends and family.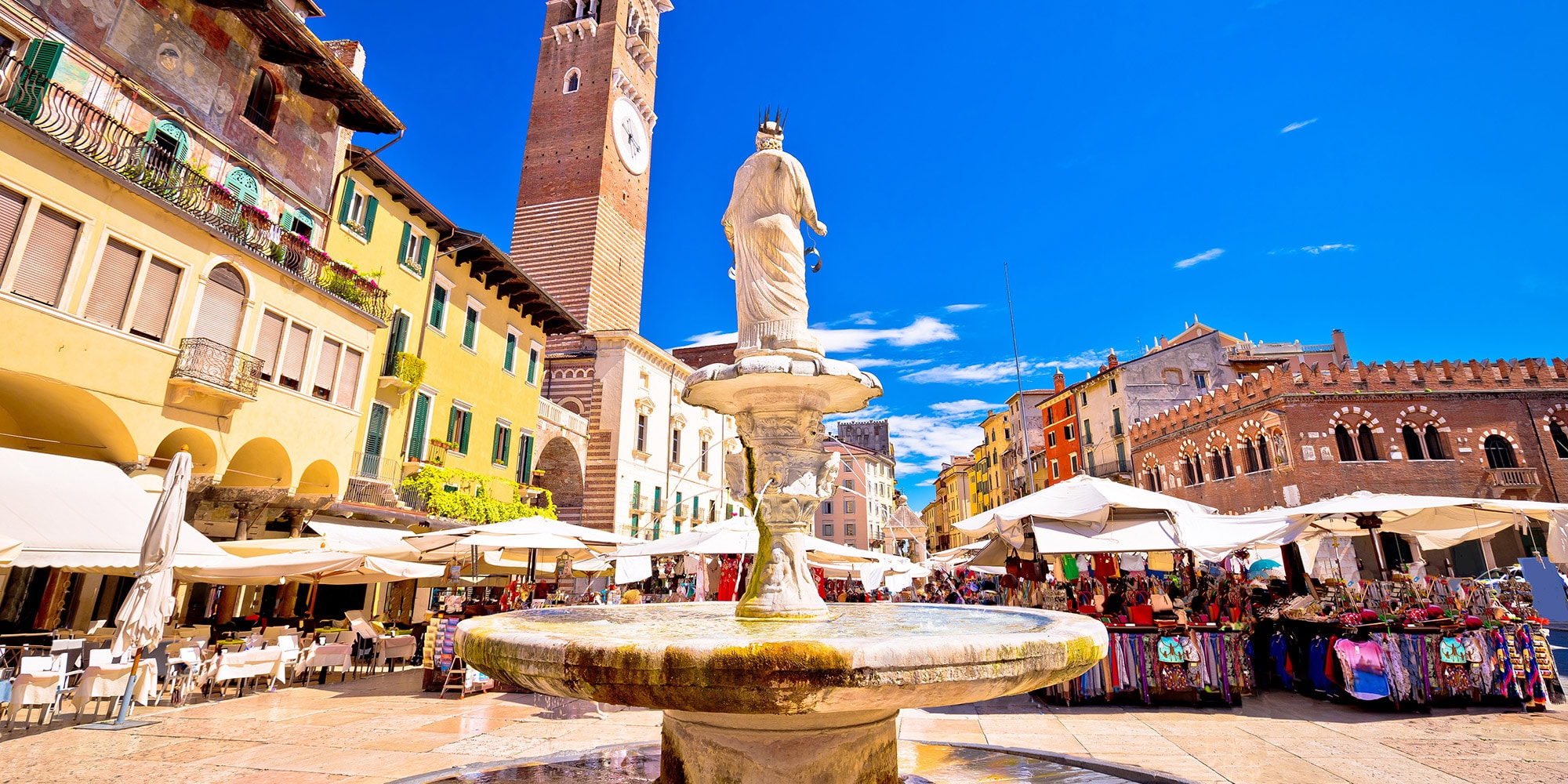 What You Need To Know
Read our FAQs below. Or email us at travel@laviagaia.com.
What does the price include?
Six nights luxury accommodation in double occupancy at the Hotel Villa Arcadio; private van with driver for all trips and excursions in itinerary; airport group transfer at arrival and departure (see arrival & departure details below); private tours with local guides and cultural experts; exclusive VIP access and tastings; guided activities; entrance fees; daily breakfasts, lunches and dinners with wine; gratuities.
What does the price not include?
International roundtrip airfare; travel insurance; transportation to the trip's starting point; activities not included in the trip itinerary; hotel incidentals including room service, laundry service, and hotel bar tabs; food and beverages not included in the itinerary.
What are the arrival & departure details?
The trip starting and ending point is the Milano Malpensa Airport. We recommend that you arrive, on or before Saturday, May 20, 2023. We'll meet as a group between 9 and 10 am at the Airport. 
The last day of our culinary trip is Friday, May 26, 2023. You should schedule flights home after 11 am from Milan Malpensa Airport.


Who is going on this trip?
We limit the group to no more than 16 travelers, your host Jeff Michaud and our guest chef Michael Scelfo. In this culinary trip, you can expect to be joined by a diverse group of like-minded people who share a passion for Italian food, wine, and culture – including solo travelers, couples and friends traveling together. This trip is recommended for travelers aged 18 and above.


Who is leading this trip?


This trip is led by our founder, Chef Jeff Michaud. He traveled extensively through this region and crafted your itinerary for the week. Our special guest will be our friend, Michael Scelfo from Boston. We'll be joined throughout our adventure by local, expert guides who are deeply knowledgeable with respect to local cultures, customs and history and are passionate about sharing that with us.
What is the cancellation policy?


You may cancel on or before January 20, 2023, and receive a full refund minus a $500 per person service fee. If you cancel between January 21 and March 20, 2023, there is a 50% cancellation fee. On or after March 21, 2023, there is a 100% cancellation fee. We highly recommend purchasing travel insurance as we are not able to make exceptions to this policy in cases of family/medical emergency or cases of the trip being canceled (See our Terms and Conditions for full details).


What Travel documents are needed?
U.S. citizens are not required to have a visa for tourist visits to Italy but are required to show a valid US passport. It is recommended that your passport is valid for at least six months after your travels are over.
Can this itinerary be booked for a private group?
Of course! We can customize this trip and itinerary at a time that is most convenient for you and your friends. The minimum number of participants for a private trip is 8. For more information contact us at travel@laviagaia.com.
Do I need to pay a solo traveler supplement?
Yes, there is a $1400 supplement for solo travelers, to be paid at the time of booking to secure a private room. Single spots are limited and available on a first-come, first-served basis. (See our Terms and Conditions for full details).