Join Us!
<! --- tag and end it with -- >
Discover Traditions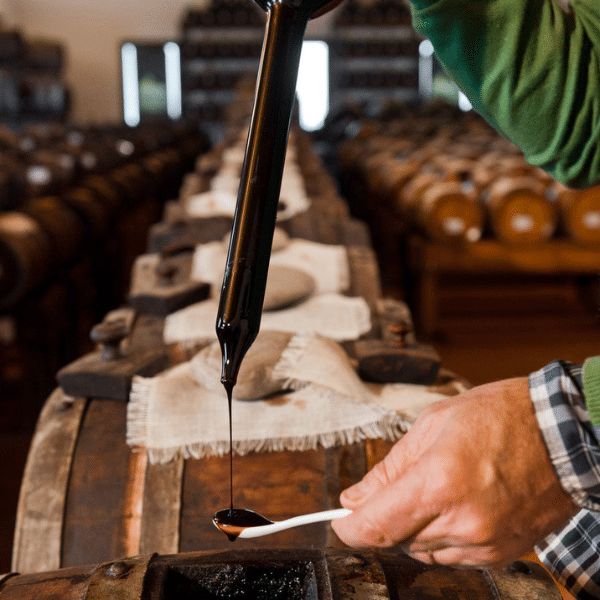 Modena Balsamic Vinegar
The delightfully grumpy 80-year-old Italo Pedroni makes one of Italy's finest balsamic vinegars aged in tiny wooden barrels for up to 45 years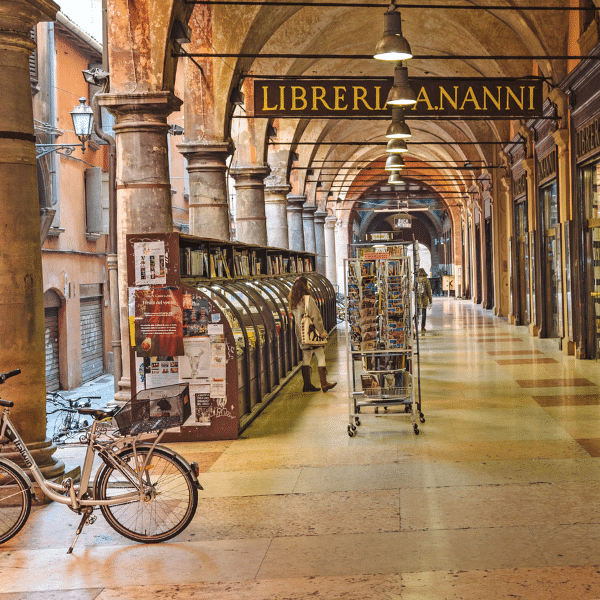 Bologna
Vibrant and bohemian, the city is crisscrossed by some 50km of portici, elegant arcades lined with cafes, trattorias and boutiques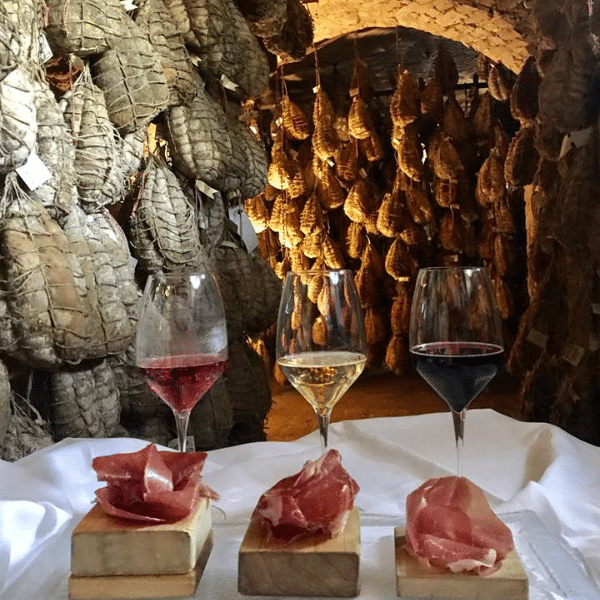 Cured meats Excellence
The Spigaroli Family is so serious about their Culatello di Zibello that has created a Museum where they age this valuable prosciutto
Your Experience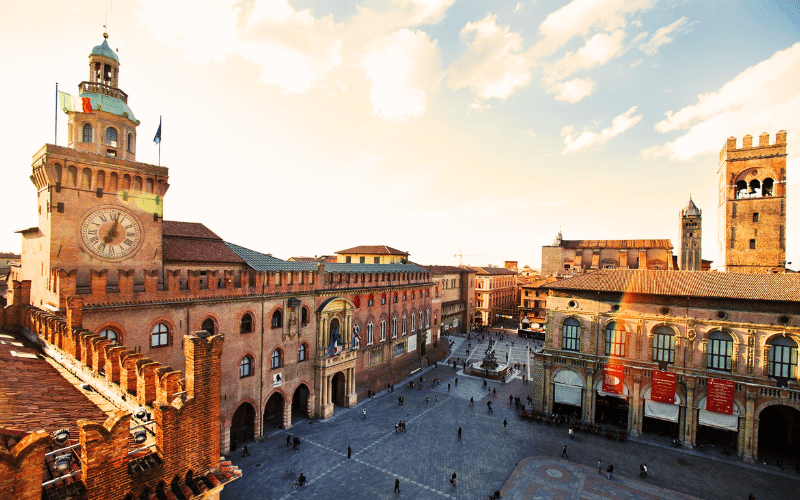 Feel at home in Modena and enjoy la "Dolce Vita" (slow way of living) in the piazzas and cobblestone streets that surrounds its Baroque Palazzos
Learn the ritual of handmade pasta from the most talented sfogline of Bologna at Vecchia Scuola Bolognese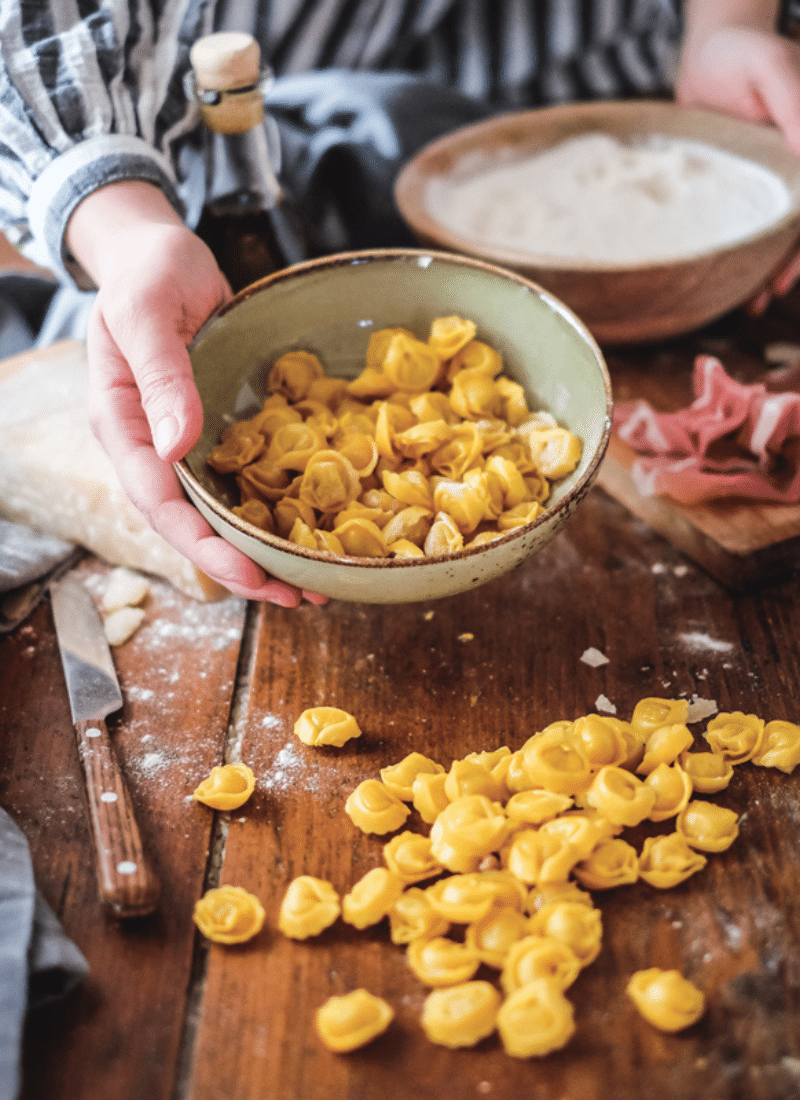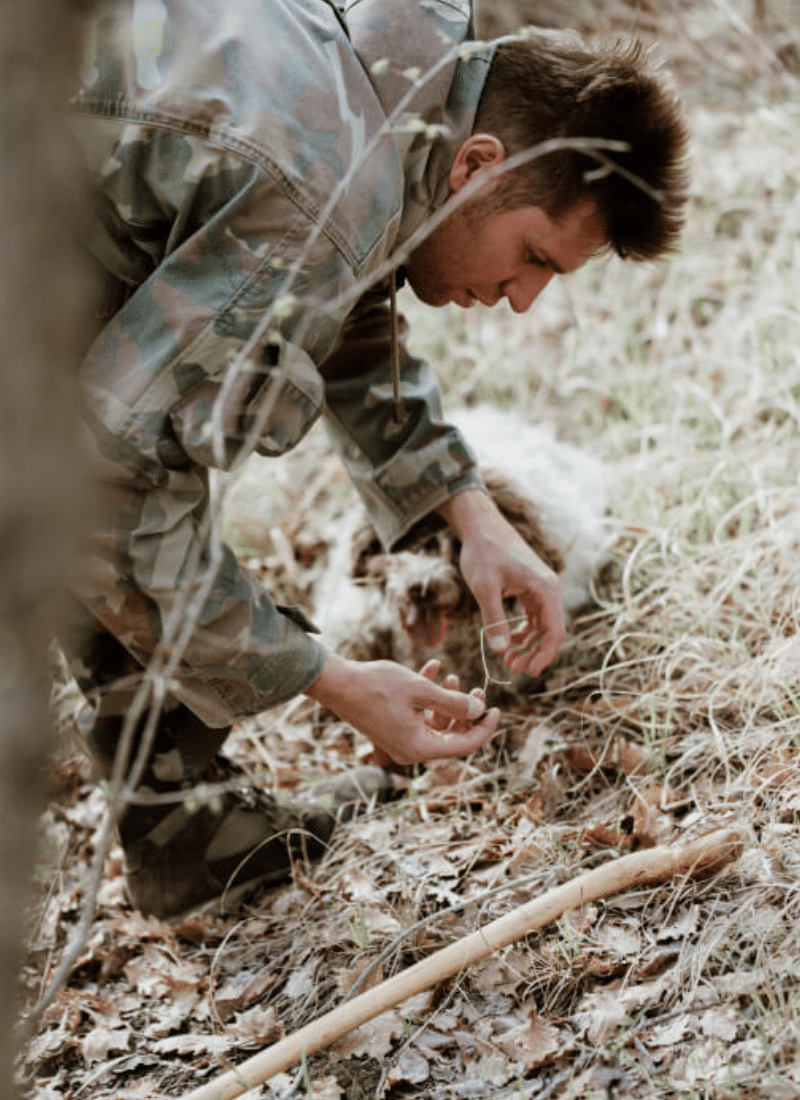 Hunt for white truffles in the hills of Savigno, one of the very few areas where this valuable mushroom grows naturally
Savor the specialties that communicates a true taste of local lives at Mercato Albinelli, a marketplace completely dedicated to food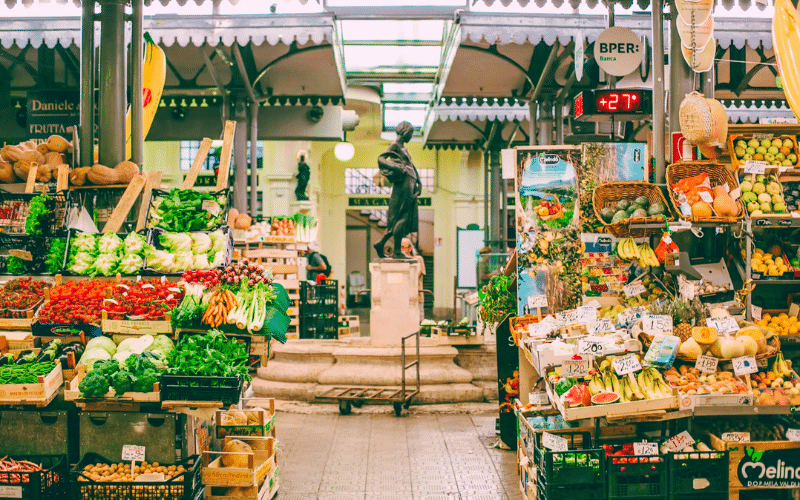 Book Now
Itinerary
Day One
We can't wait to bring you to Emilia Romagna and introduce you to the talented artisans we have come to know! This lesser-known region is home to some of Italy's most famous foods, best-preserved medieval and Renaissance architecture, and most worshipped sports cars.
After meeting Jeff and Colin at the Milano Malpensa Airport, we kick off our week with a visit to a farmstay just outside Parma. Antica Corte Pallavicina is a magical place where the Spigaroli family, makers of culatello (literally "Little Ass"), supplies the world's most prestigious kitchens with their prized cousin of prosciutto.
We'll enjoy an aperitif in the aging caves or The Cellars of the Corte, built in 1320, before a communal lunch at their Michelin-star restaurant, dedicated to the culinary heritage and ingredients of the Po River territory.
After lunch we settle in at
Rua Frati 48,
a sixteenth-century building that is part of the Italian historic houses in the heart of Modena. Elegantly appointed rooms, a spa, a gym, a vibrant bar, and a restaurant, are the components of our accommodation.
We gather early in the evening for an aperitivo before heading to Antica Moka for our first dive into Modena's culinary heritage. A special testing menu by chef Anna Maria Barbieri featuring traditional dishes like gnocco fritto, tortellini in brodo and erbazzone, a flavorful spinach pie with a light, almost cracker-like crust.
Day Two
Today, we drive a few miles out of town to Nonantola and the venerable Acetaia Pedroni. Here, Italo Pedroni makes perhaps one of Italy's finest balsamic vinegars. Our visit is truly a fascinating experience that often involves digging deep into ancient family traditions… and into those barrels! Tastings reveal rich and complex flavors, different and vastly superior to any balsamic vinegar you have tasted elsewhere.
Later at the family's Osteria, Italo theatrically sloshes it – no wimpish drizzling here – over plump tortelloni stuffed with ricotta, braised chicken with pearl onions, and even
fiordilatte
gelato.
Back downtown Modena, we meet our local guide for a stroll in the narrow streets and admire the city's monumental treasures like the Cathedral, one of the finest European Romanesque masterpieces, Piazza Grande, the Ghirlandina Tower, and the Pavarotti Theatre.
After our afternoon break, the evening begins with a classic Italian aperitif at Caffetteria Giusti, an historic bar facing the stunning Baroque Palazzo Ducale.
Tonight dinner is at Massimo Bottura's bistro Franceschetta 58, to experience his superb culinary art in simple and delicious recipes like his iconic tortellini in Parmigiano Reggiano sauce.
Now, that's our kind of Monday night dinner!
Day Three
After a delicious breakfast, let's head to Castelfranco Emilia, where we are welcomed at a family-run dairy dedicated for generations to the farming, breading, and producing milk. In an engaging visit, we discover how Parmigiano Reggiano is the gastronomic expression of an ancient and precious world. A unique cultural heritage of this Region.
Lunch today is at La Lumira where popular cuisine relives thanks to superb preparations, all made with top-quality ingredients. We are talking tortellini in brodo, parmigiana reggiana and friggione... Yum!
After an espresso, it's time to meet our friends winemakers at Cleto Chiarli. Emilia-Romagna's viticultural heritage dates back as far as the seventh century BC, ranking it among the older of Italy's wine regions. We visit the oldest winery in the region where skilled hands have expertly created the symbol of Emilia, Lambrusco. We'll taste grapes varieties with superior characteristics, such as Sorbara, Grasparossa, and Salamino.
When we get back at the Hotel, feel free to get a spa treatment, or take a nap before we prepare for our Michelin Star dinner at L'Erba del Re. We reserve a private space in this multi-award-winning gourmet restaurant, just a short walk away in Piazza della Pomposa, the most beautiful piazza of Modena
The Expression menu is a journey designed by talented chef Luca Marchini to accompany our taste buds on a experience of different and interesting sensations. His dishes are interpretations that start from a solid base in Emilia Romagna cuisine and the "substance" remains at the center of every one of his preparations.
Day Four

Leisurely spend the morning or follow Jeff and Colin at the Enzo Ferrari Museum to learn about Italy's iconic racing automobile. Classic models are housed in a colossal yellow aluminum-hooded car-space, a breakthrough structure of modern architectural design, and take a look into the life of the founder and visionary himself, Enzo Ferrari.
For lunch today, we travel a little further down south, to Bologna. Inside the legendary Mercato delle Erbe, we enjoy genuine and simple foods like handmade tigelle, mortadella mousse, and squacquerone, a local decadent and creamy cheese. To walk off some calories, we meet our local expert for a walk. Succinctly described by the three words La Rossa (the red), La Dotta (the learned) and La Grassa (the fat) Bologna is famous for its unique red color, for its excellent gastronomy, and as the seat of the oldest university in Europe.
West of the city, we can see the hills above Casalecchio di Reno. This is where we meet the Marescalchi Family and sip on their winery's elegant interpretations of Barbera, Cabernet Sauvignon and Merlot. Our evening then begins with a very serious class in the traditional art of pasta making with the master sfogline, the local women who practice the pasta rolling ritual. Assisted by chefs Colin Lynch and Jeff Michaud, you'll learn how to roll out the yolk-rich dough until it is thin enough to see though. Shape regional specialties like Tortellini, Tortelloni, and Tagliatelle before taking a sit at the table to feast on your creations.


Day Five

After our gourmet breakfast, we spend our morning at the legendary Mercato Albinelli and mingle with the locals. This vibrant place keeps alive the tradition and heritage of the ancient market that, since the Middle Ages, has spiced up the streets and squares of Modena, safeguarding the city cultural and nutritional values and the personal and close customer relationship. We get to meet the many food artisans behind the counter and, led by our chefs, we feast on the most delicious bites of the market!
This afternoon we reach the tiny hillside village of Savigno, where life is slow, simple, and filled with a deep sense of connection to the land. Here the artisans proudly carry on family traditions, like Amedeo of Bottega del Macellaio, raising a local Mora pig breed and truffle hunting in the hills of Bologna for 3 generations. Venture into the enchanting woods in search of the elusive jewels uncovering the secrets behind one of the country's most sought-after delicacies. At Amedeo's wife kitchen, put your apron on, have fun, and join the chefs in the preparation of simple and delicious dishes highlighted by truffles and a curated selection of fresh-cut meats. This is home cooking at its best and a source of inspiration for your family dinners back at home!


Day Six

On this Friday morning we set out for Felino, a small village in the foothills of the Apennines around Parma, the home of the famous Prosciutto di Parma. At 607 feet above sea level, the hilltop town has a mild and windy climate, conditions that are ideal for naturally curing meat over time. Here, artisans are able to use less salt to preserve the meat and still follow the traditions handed down over the centuries in local farming families. At Greci and Folzani we discover how their legacy of prosciutto making is a masterful balance between tradition and innovation. A combination which now, 50 years later, we can savor in their prosciutti, an excellence of Made in Italy throughout the world.
Lunch today is at the table of awarded chef Pongolini. Only few days per week, using a dough based on the careful selection of flours, mother yeast and a patient leavening of 40 hours, his gourmet pizzas is served, crisp and friable, with intriguing fillings which do not avoid anomalous incursions of local salami such as salame Felino.
Back in Modena you have free time for some shopping, enjoy a yummy gelato or a coffee in the piazza or simply relax at the Hotel.
Our last supper of the week is a private dining experience at Hosteria Giusti, a piece of history of Modena's gastronomy that will be reserved for us for the evening. Situated in a retro-style room to the rear of an elegant delicatessen, it feels like being at your Nonna's home. Chef Morandi's menu highlights quintessential Modena flavors like Fried cotechino with Lambrusco Zabaglione, crispy eggplants millefoglie with balsamic vinegar, and freshly made tagliatelle with pork cheek ragu. We promise to be a dinner you won't forget.

Day Seven

Our journey together through Emilia Romagna has come to an end. Between eating and drinking, the magnificent cities of Bologna, Parma, and Modena, we hope this trip left you with wonderful memories and new founded friends. Arrivederci!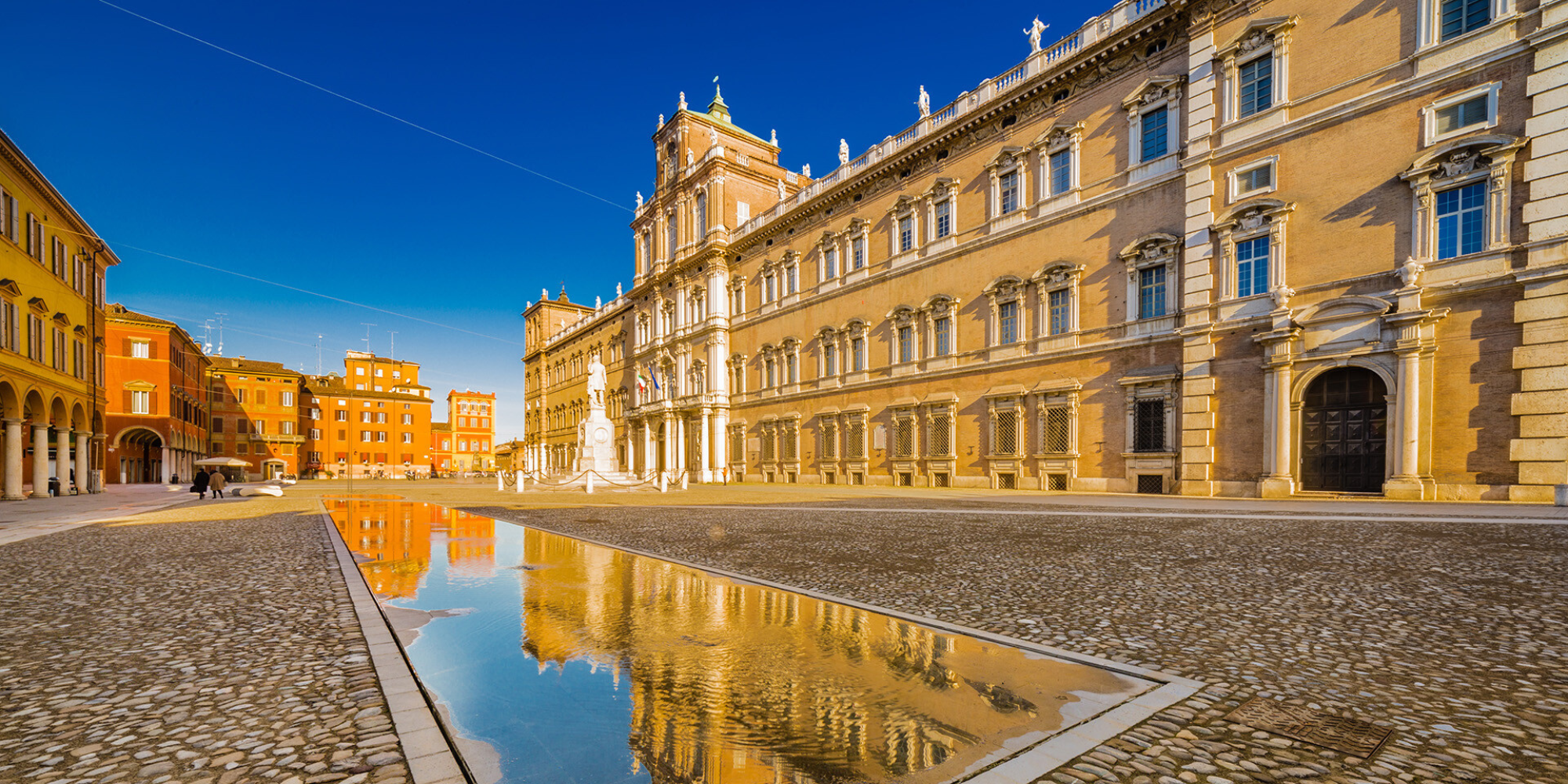 What You Need To Know
Read our FAQs below. Or email us at travel@laviagaia.com.
What does the price include?
Six nights luxury accommodation in double occupancy at the Hotel Rua Frati 48; private van with driver for all trips and excursions in itinerary; airport group transfer at arrival and departure (see arrival & departure details below); private tours with local guides and cultural experts; exclusive VIP access and tastings; guided activities; entrance fees; daily breakfasts, lunches and dinners with wine; gratuities.
What does the price not include?
International roundtrip airfare; travel insurance; transportation to the trip's starting point; activities not included in the trip itinerary; hotel incidentals including room service, laundry service, and personal hotel bar tabs; food and beverages not included in the itinerary.
What are the arrival & departure details?
The trip starting and ending point is the Milano Malpensa Airport. We recommend that you arrive, on or before Saturday, May 4, 2024. On May 5, we'll meet as a group at 9am at the Airport. 
The last day of our culinary trip is Saturday, May 11, 2024. You should schedule flights home after 11 am from Milan Malpensa Airport.


Who is going on this trip?
We limit the group to no more than 16 travelers, your host Jeff Michaud and our special guest chef Colin Lynch. In this culinary trip, you can expect to be joined by a group of like-minded people, who share your passion for Italian food and traditions - including solo travelers, couples and friends traveling together. This trip is recommended for travelers aged 18 and above.


Who is leading this trip?


This trip is led by our founder, Chef Jeff Michaud. He lived and extensively trained in This trip is led by our founder, Chef Jeff Michaud. He traveled extensively through this region in recent years and crafted your itinerary for the week. Our special guest will be our friend, Colin Lynch from Boston. We'll be joined throughout our adventure by local, expert guides who are deeply knowledgeable with respect to local cultures, customs and history and are passionate about sharing that with us.
What is the cancellation policy?


You may cancel on or before January 6, 2024 and receive a full refund minus a $500 per person service fee. If you cancel on or after January 7, 2024 there is a 50% cancellation fee. On or after March 6, 2024, there is a 100% cancellation fee. We highly recommend purchasing travel insurance as we are not able to make exceptions to this policy in cases of family/medical emergency or cases of the trip being canceled (See our Terms and Conditions for full details).
What Travel documents are needed?
U.S. citizens are not required to have a visa for tourist visits to Italy but are required to show a valid US passport. It is recommended that your passport is valid for six months after your travels are over.
Can this itinerary be booked for a private group?
Yes! We can customize this trip and itinerary at a time that is most convenient for you and your friends. The minimum number of participants for a private trip is 10. For more information contact us at travel@laviagaia.com.
Do I need to pay a solo traveler supplement?
Yes, there is a $1,650 supplement for solo travelers, to be paid at the time of booking to secure a private room. Single spots are limited and available on a first-come, first-served basis. (See our Terms and Conditions for full details).