Join Us!
These 2 Mid-Atlantic James Beard Award chefs have helped redefine the culinary scene in Philadelphia.
Jeff and Greg share an enthusiasm for simplicity and authenticity in their food and in their lives.
Friends for years, they are excited to travel together again and invite you to join them on a memorable culinary adventure in Piemonte!
Discover Traditions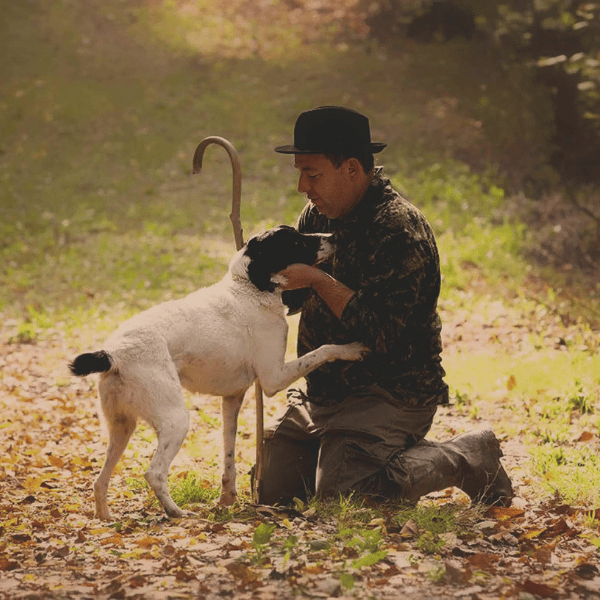 Truffle's Birthplace
Join a truffle hunt to see how our trifulau Natale finds these hidden gems, then taste fresh truffles while learning about the history of the prized tubers in a truffle museum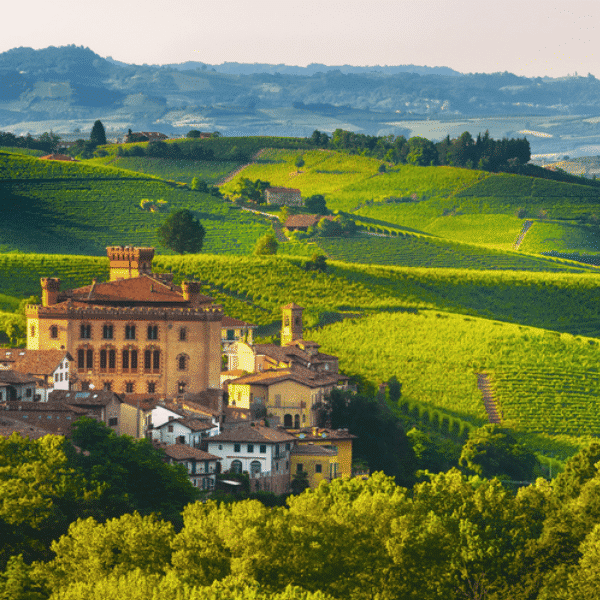 A Mecca for Food & Wine Lovers
Along winding roads that climb steep hillsides blanketed with neat rows of nebbiolo vines, there's always an ancient castle up ahead, or a world-famous wine estate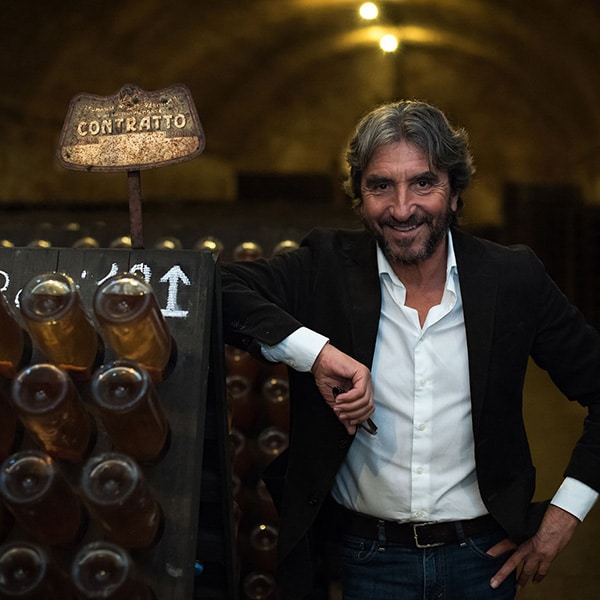 Contratto Winery UNESCO's site
Meet Giorgio Rivetti for a private tour of Italy's first sparkling wine cellar, then taste his outstanding Brut, Barbera and Barbaresco wines in a hands-on cooking class with his sister Giovanna
Your Experience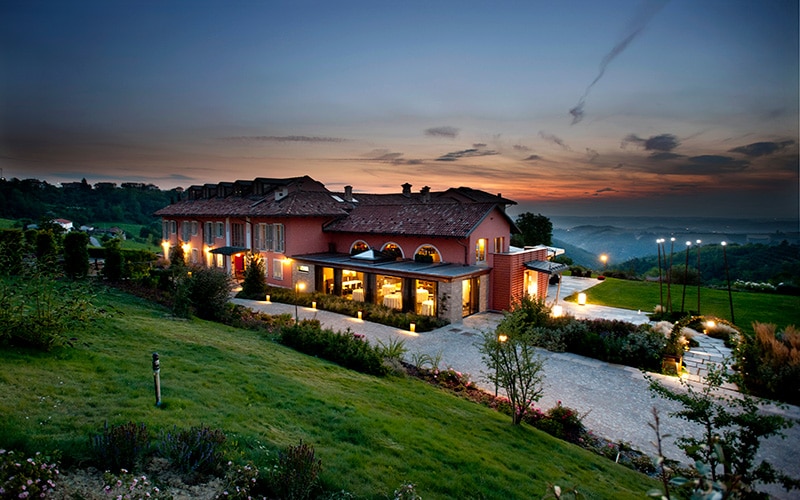 Villa d'Amelia has the most stunning view of the Langhe winemaking region along with a pool, bar, and an awarded restaurant in a renovated 19th-century farmhouse
The traditional stuffed pasta of Piemonte is called "plin" (pinched) and it's fun to make! Learn all the secrets behind the art of pasta making in our hands on cooking classes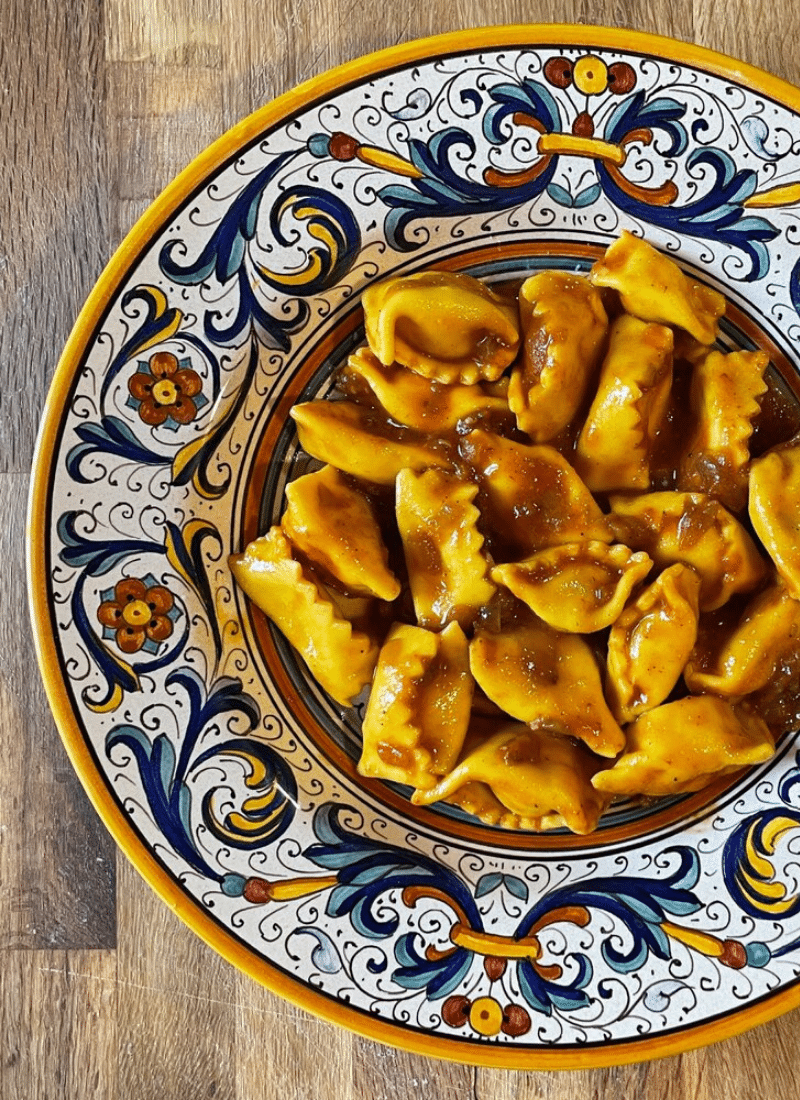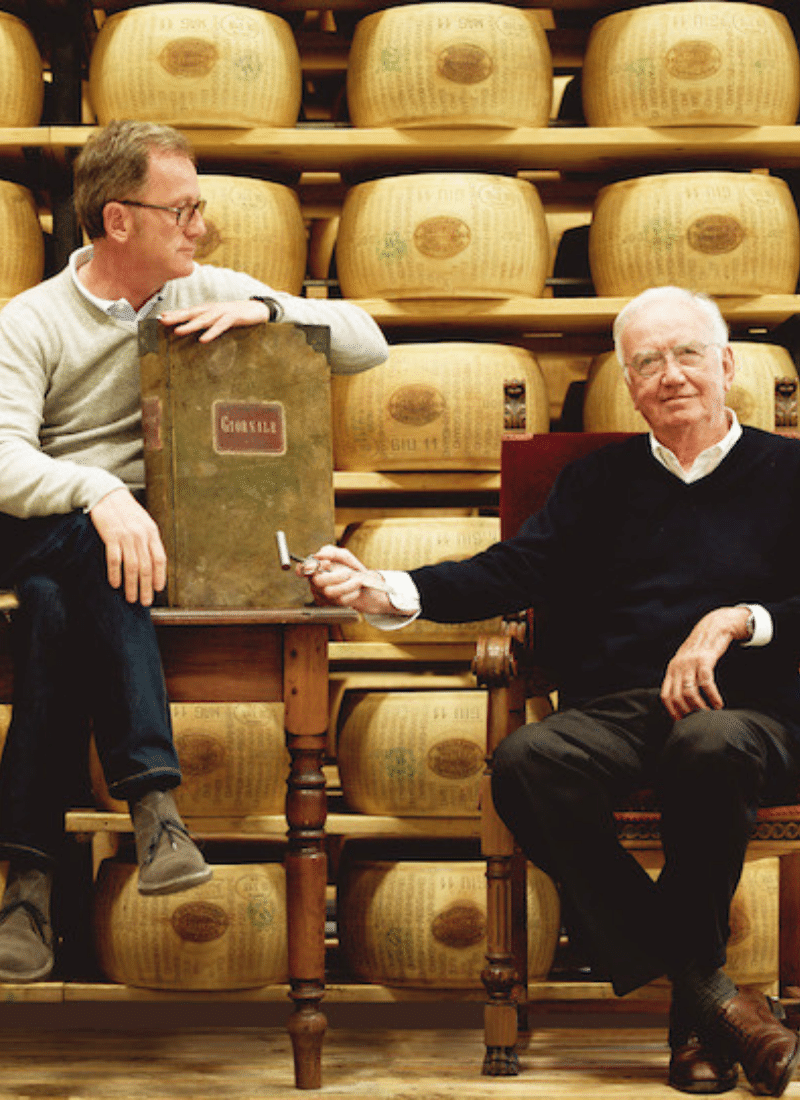 For five generations, the Craveros have been selecting and aging the very best Parmigiano Reggiano and Grana Padano... You'll be in awe of their 20-foot-tall caves and of their cheese of course!
Admire the spectacular vistas of the Langhe Region as you ride a hot air balloon over a landscape of centuries-old vineyards and ancient castles!
Book Now
Itinerary
Day One

Benvenuti! This morning, Jeff and Greg welcome you at the Milano Malpensa Airport and together we head to Piemonte! First stop is the Roero Wine region where we will enjoy a restoring lunch before we head to the first winery visit of the week. The Damonte Family will welcome us for a tour and tasting of their excellent Malvira' wines. Right after we'll reach our villa!
As soon as we arrive in the heart of the Langhe wine-growing region, we settle into our rooms at the gorgeous Villa D'Amelia and have some free time to relax and explore. You may not want to leave the villa at all: the view of the Alps, hazelnut groves, and rolling Piemonte vineyards are absolutely breathtaking! Villa D'Amelia has an award-winning restaurant, a spa/pool, gardens, and plenty of lounges where we sip aperitivo at sunset.
That is exactly what we may do tonight before heading to dinner for a special Piemontese tasting menu by three brothers that, after traveling the world, returned to their roots to add flair to traditional recipes. Think potato gnocchi with Castelmagno cheese, roasted cockerel and a twist on the classic Fritto Piemontese.


Day Two

For five generations, the Cravero Family has been aging the finest DOP Parmigiano Reggiano money can buy. This morning, master affineur (cheesemaker) Giorgio Cravero gives us a private tasting and tour of his 20-foot-high cheese caves in the mountain town of Bra.
What goes best with cheese? Wine! Let's head for lunch to Osteria del Boccondivino, a restaurant that adheres to the Slow Food Chefs' Alliance to defend biodiversity, tradition, and small local producers. Right after, we have some free time to explore Bra's delightful baroque squares and churches. The town was the birthplace of Slow Food, a grassroots organization for preserving traditional foods and foodways and promoting small-scale agriculture, and remains a showcase for Italian food creativity today. Later in the afternoon we will relax back at our Villa before we get ready for our memorable Michelin star experience where we dine enjoying the astounding view over the vineyards, towards the Alps. Chef Maurilio Garola and his team crafted a very special menu for us to pair with a selection of wines from their cellar. Carved from the tuff hill, the wine cellar preserves more than 60,000 bottles from all over the world and one of the most complete wine lists in Italy.


Day Three

Who wants to ride a Vespa or a Fiat 500? This morning let's zip down to the charming village of Barolo in style. We are going to visit one of the iconic winemakers in the Barolo Wine Region in Piemonte. They took a daring and provocative path, employing green harvesting, shorter fermentation, and the use of small barriques. Pioneers and rebel winegrowers, they are treating us to a private tour and tasting at their winery. Can't wait! Then we are on for an al fresco lunch at a local favorite spot before riding through hill villages like Barolo, La Morra and admire the Castles topping the vineyards on our way back to our villa. The rest of the afternoon is all to yourself, so today's a good day to book that spa treatment or chill at the pool.
In the evening we gather to dine at the table of Elena and Marco in Monforte d'Alba. Their solid cooking and precise aromas and flavors speak of the high-quality ingredients they meticulously source in the Langhe region... Think risotto with chestnuts and raschera cheese, farm-raised quail egg with local potatoes in puff pastry, and hazelnut semifreddo... Our very own chefs will be certainly inspired!
Day Four

This morning we wear comfortable shoes and after breakfast we depart for Alba. We meet our local guide and enjoy a tour of the historic medieval "city of hundred towers".
Beverage alert: we found the most lively wine bar in Alba. It sits right beside a beautiful cathedral in town. After some drinks and appetizers in the square you have free time to explore more and shop on your own or follow Jeff and Greg in a culinary stroll. This afternoon we go hunting! Fall in Piemonte is truffle season - These buried treasures are notoriously hard to find, but Natale and his stout-nosed dog guide us as we search the forests of Costigliole D'Asti in the Monferrato region. Then we sit down for a truffle tasting and learn more about these "diamonds of the kitchen". Tonight, we stay "home" and let the expert hands of awarded chef Dennis Cesco weave Piemontese ingredients with flavors inspired by the french influence in the Region, in a delicious tasting menu between past and present. Buon appetito!


Day Five

Founded in 1867, Contratto Winery is now a UNESCO World Heritage Site. This morning, Giorgio Rivetti (known as "the rhino"), owner of both La Spinetta and Contratto wineries, gives us an inside view of the winery's cathedral cellars located in Canelli. We hear more about the winemaking tradition of Piemonte and how the Rivetti Family is re-interpreting the indigenous grapes into some of the most prized wines in the world! Then we move into the winery kitchen for a cooking class with Giorgio's sister, Giovanna, along with chef Michaud. You learn to master the most famous Piemontese recipes like bagna cauda, tajarin and vitello tonnato and pair them during lunch with an extravaganza of amazing creations of Barolo, Barbaresco and Barbera wines! Now it is time to unwind and lounge back at the villa. Dinner tonight is a special treat: a meal with Chef Giaccone is like no other. He is a Piemonte legend. A chef's chef. Yet a humble man. And an extraordinary cook. Savor this exclusive meal cooked for you by one of Italy's most celebrated chefs who has inspired countless others throughout Italy, America, and beyond.


Day Six

Today our day starts, as always, with a homemade breakfast at the Villa. Right after, we head to Barolo to catch our exclusive hot air balloon ride over the stunning landscaping of the region. We'll admire small villages and Medieval castles sitting at top of the hills covered by vineyards... We return at the Villa and luxuriate in a fantastic Italian aperitivo and sip a few drinks. Do you love to cook? So do we! This afternoon we enjoy some free time before joining chefs Vernick and Michaud for a fun-filled hands-on cooking class at a winery in La Morra. Here we will dive into some of the most iconic dishes of the region paired with Barolo, Barbaresco and Arneis wines. Learn to make Plin, the signature ravioli of the region, along with other recipes for a delicious menu you can prepare for your family when you return home.


Day Seven

Enjoy our final breakfast in our home away in Italy, take in the rolling vineyards of the Langhe, and gaze upon the snow-capped Alps before we say goodbye to Piemonte ... until next time.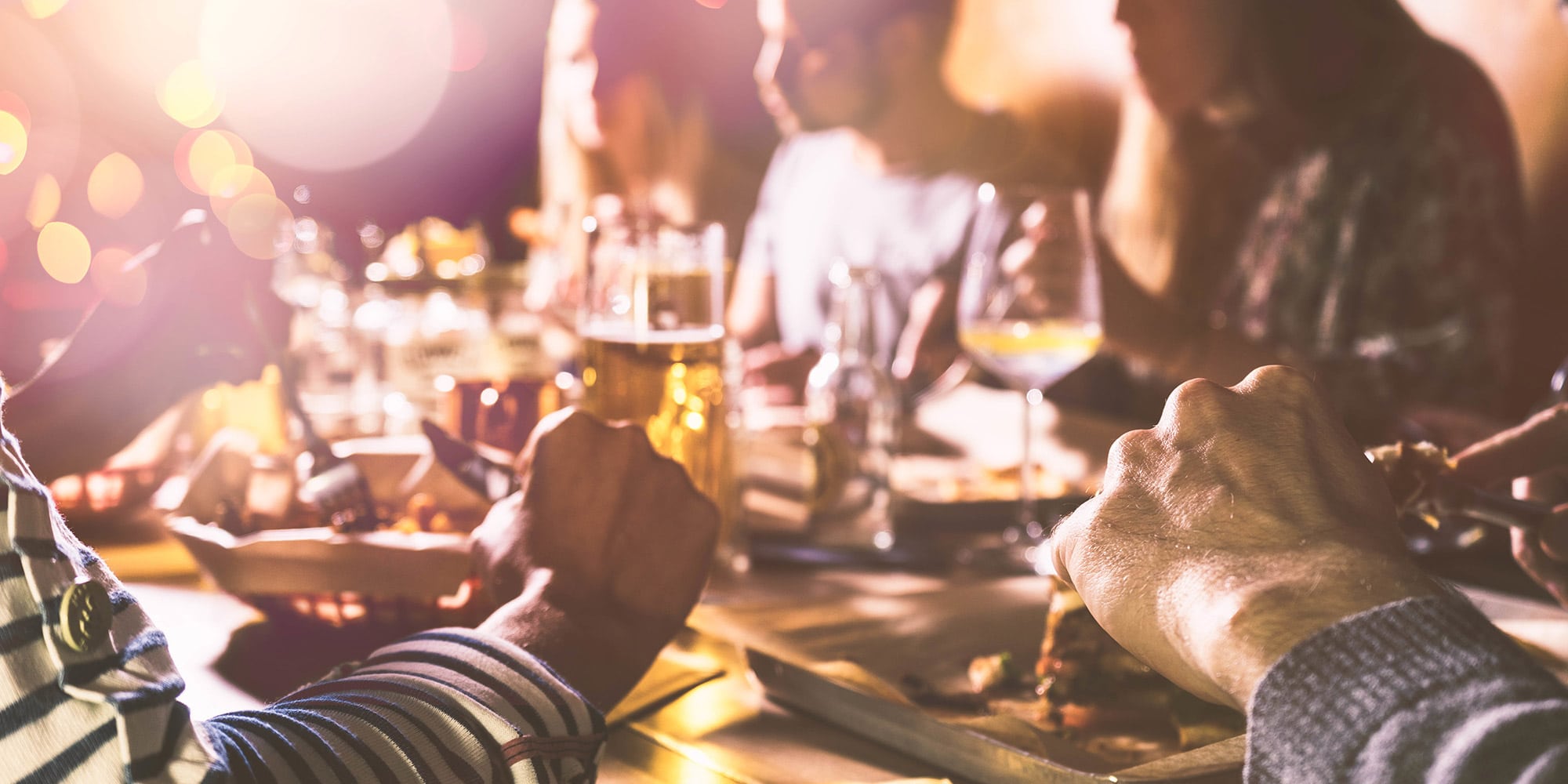 What You Need To Know
Read our FAQs below. Or email us at travel@laviagaia.com.
What does the price include?
Six nights luxury accommodation in double occupancy at the Relais Villa D'Amelia; private driver for all trips and excursions in itinerary; arrival and departure airport group transfer; private tours with local guides and cultural experts; exclusive VIP access and tastings; guided activities; entrance fees; daily breakfasts, lunches and dinners with wine; gratuities for local staff.
What does the price not include?
International roundtrip airfare; travel insurance; transportation to the trip's starting point; activities not included in the trip itinerary; hotel incidentals including room service, laundry service, and hotel bar tabs; food and beverages not included in the itinerary.
What are the arrival & departure details?
We recommend that you arrive at the Milano Malpensa Airport (MXP) in Milan, on or before Sunday, September 17, 2023. We'll meet as a group between 9 and 10 am at the Airport. 
The last day of our culinary trip is Saturday, September 23, 2023 when we will reach the Milano Malpensa Airport (MXP) around 8,30am. You should schedule your flight back home after 10,30am.
Who is going on this trip?
We limit the group to no more than 16 travelers and your hosts chefs Jeff Michaud and Greg Vernick. In this culinary trip, you can expect to be joined by a diverse group of like-minded people who share your passion for the food, wine, and traditions of Italy – including solo travelers, couples and friends traveling together. This trip is recommended for travelers aged 18 and above.
Who is leading this trip?
This trip is led by our founder, Chef Jeff Michaud. He traveled extensively through Piemonte and the person who crafted your itinerary for the week. Our Co-host will be chef Greg Vernick. We'll be joined throughout our adventure by local, expert guides who are deeply knowledgeable with respect to local cultures, customs and history and are passionate about sharing that with us.
What is the cancellation policy?
You may cancel on or before May 20th, 2023 and receive a full refund minus a $500 per person service fee. If you cancel on or after May 21st, 2023 there is a 50% cancellation fee. On or after July 19th, 2023, there is a 100% cancellation fee. We highly recommend purchasing travel insurance as we are not able to make exceptions to this policy in cases of family/medical emergency or cases of the trip being canceled (See our Terms and Conditions for full details).
What travel documents are needed?
U.S. citizens are not required to have a visa for tourist visits to Italy but are required to show a valid US passport. It is recommended that your passport is valid for six months after your travels are over.
Do I need to pay a solo traveler supplement?
Yes, there is a $1,400 supplement for solo travelers, to be paid at the time of booking to secure a private room. Single spots are limited and available on a first-come, first-served basis. (See our Terms and Conditions for full details).
Can this itinerary be booked for a private group?
Of course! We can customize this trip and itinerary at a time that is most convenient for you and your friends. The minimum number of participants for a private trip is 8. For more information contact us at travel@laviagaia.com.