The coastal city of Trieste is the capital of the Friuli Venezia Giulia region, which borders Austria to the north, Slovenia to the east, and faces the Adriatic Sea in the south. Trieste is one of the oldest port cities of the Austrian Hapsburg monarchy and a European hub for literature, music, and food. It plays a key role in European commerce and is the epicenter of the worldwide coffee trade. The city's breathtaking Piazza Unita d'Italia is Europe's largest coastal public square and offers dramatic views of the sea. Nearby, the magnificent 19th century Miramare Castle, built for the Austrian Archduke Ferdinand Maximilian, stands on an extensive rocky cliff with beautiful gardens overlooking the serene Gulf of Trieste.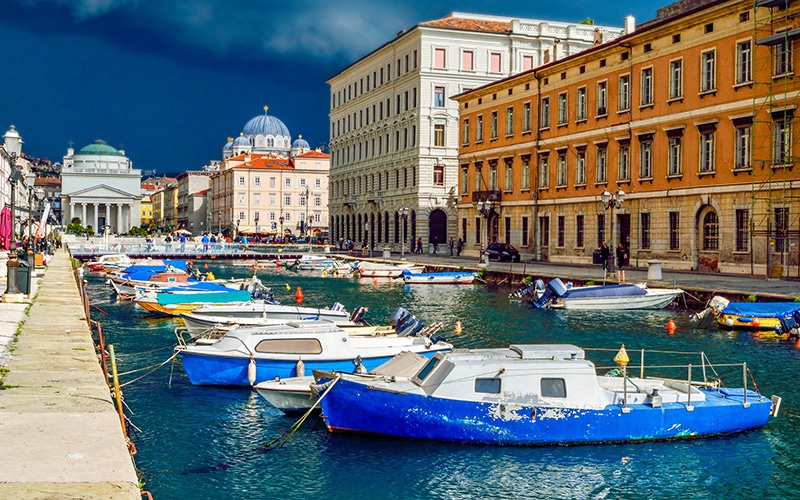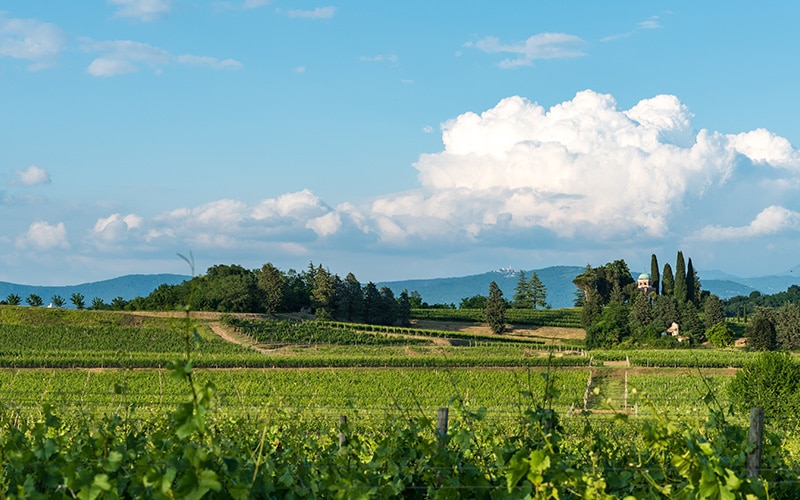 The landscape of Friuli Venezia Giulia ranges from vast Alpine forests to rolling green hills. Warm days and cool nights create the ideal growing conditions for grapes with a balance of sugar and acid. Layers of marl and sandstone in the soil also give the fruit a mineral edge. This area produces 11 DOC and 3 DOCG wines, and on the eastern border with Slovenia, the DOC Collio region remains one of the most fertile. Here, indigenous Friulano grapes produce crisp, full-bodied wines with flavors of yellow apple, pear, and almond. Native Ribolla Gialla yields more buttery wines with a bright, lemon edge. And, of course, the Pinot Grigio here create one of the world's most beloved wines ripe with lime and nectarine aromas softened by notes of honeysuckle and a pinch of saline minerality.
According to legend, the mountainside haven of Sauris was founded in the 14th century by two German mercenaries who fled the war. Nestle in the Carnia Alps at 3,976 feet, it is the highest municipality in Friuli Venezia Giulia. In this secluded paradise, self-sufficient locals have lived off the land for seven centuries. The cuisine (and language) have German and Austrian influences, and alpine food products remain vital to the local economy. Known for exceptional cured hams, Sauris hosts a bustling Prosciutto Festival every summer. Mountain herbs lend subtle aromas to the local Cuorealpino cheese as well as the homegrown digestivos. Just over the border in Slovenia, chef Ana Roš has elevated a similar kind of cuisine to new heights at her award-winning restaurant, Hiša Franko.