Just 25 miles northeast Milan, Bergamo is a true gem in the Lombardy region. The upper town, known as Città Alta, dates back to the 600s and is surrounded by extraordinary 16th-century Venetian walls. Declared a UNESCO World Heritage site in 2017, Città Alta's fascinating history remains completely intact. The upper town is also home to one of Italy's most beautiful public squares, Piazza Vecchia, surrounded by breathtaking medieval and Renaissance architecture such as the Basilica di Santa Maria Maggiore built-in 1137. Within its walls, the city's cobblestone alleyways and wide-open piazzas welcome you with endless beauty, art galleries, boutiques, and food artisans. There is so much to explore that we choose Città Alta to be our home for the entire week.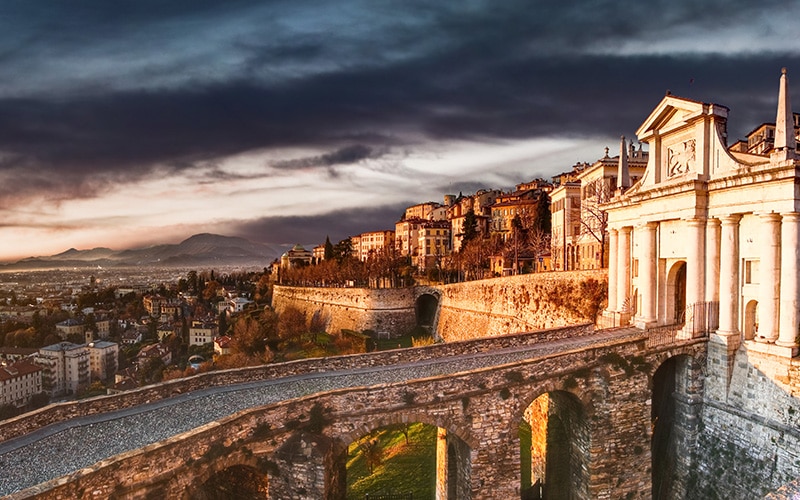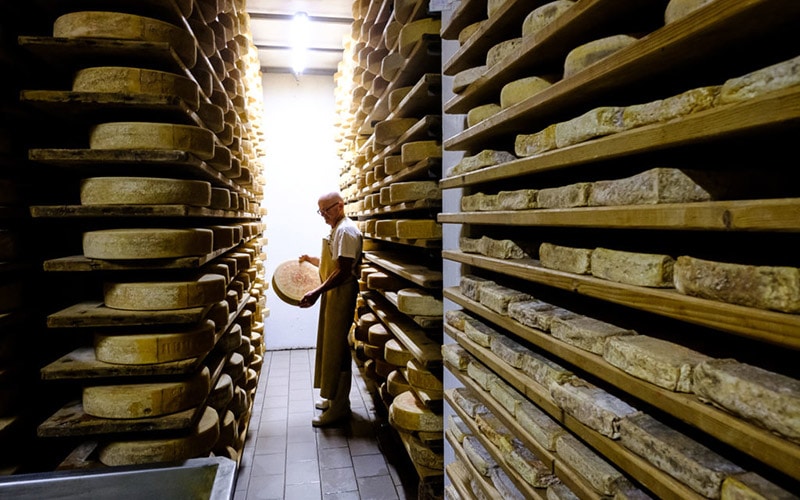 Situated in the picturesque foothills of the Alps, Bergamo's rolling valleys give rise to some exceptional food products. Nine of Italy's DOP cheeses are produced here, including taleggio, gorgonzola, bitto, robiola, and mascarpone. Bergamo also boasts more than 30 Michelin star restaurants, all of which uniquely celebrate the local produce, grains, and meats. We'll discover traditional fresh pasta like casoncelli, all kinds of cured meats, along with polenta taragna, a unique preparation made with cornmeal, buckwheat flour, and creamy casera cheese. We'll also spend a day exploring Lake Iseo, which divides the provinces of Bergamo and Brescia with its clean blue waters, lush green mountains, and ancient medieval architecture.
Once an introverted city, Milan has risen to become an international capital of fashion, innovation, and design. The city's cathedral, Duomo di Milano, is the second-largest in the world (the largest is the Vatican), a touchstone for city's long history and its many cultural influences, ranging from the Romans and Celts to the Germans, Austrians, and French. Between the façades of yesterday and today, Milan exudes energy and antiquity. Nowhere else can you find historic sites like the Galleria Vittorio Emanuele, La Scala Theatre, and the Last Supper mural painted by Leonardo da Vinci in the 15th century. The city's food scene is equally rich, especially along the Navigli (canals), where inventive restaurants and cool cocktails bars have created a vibrant, cosmopolitan nightlife.