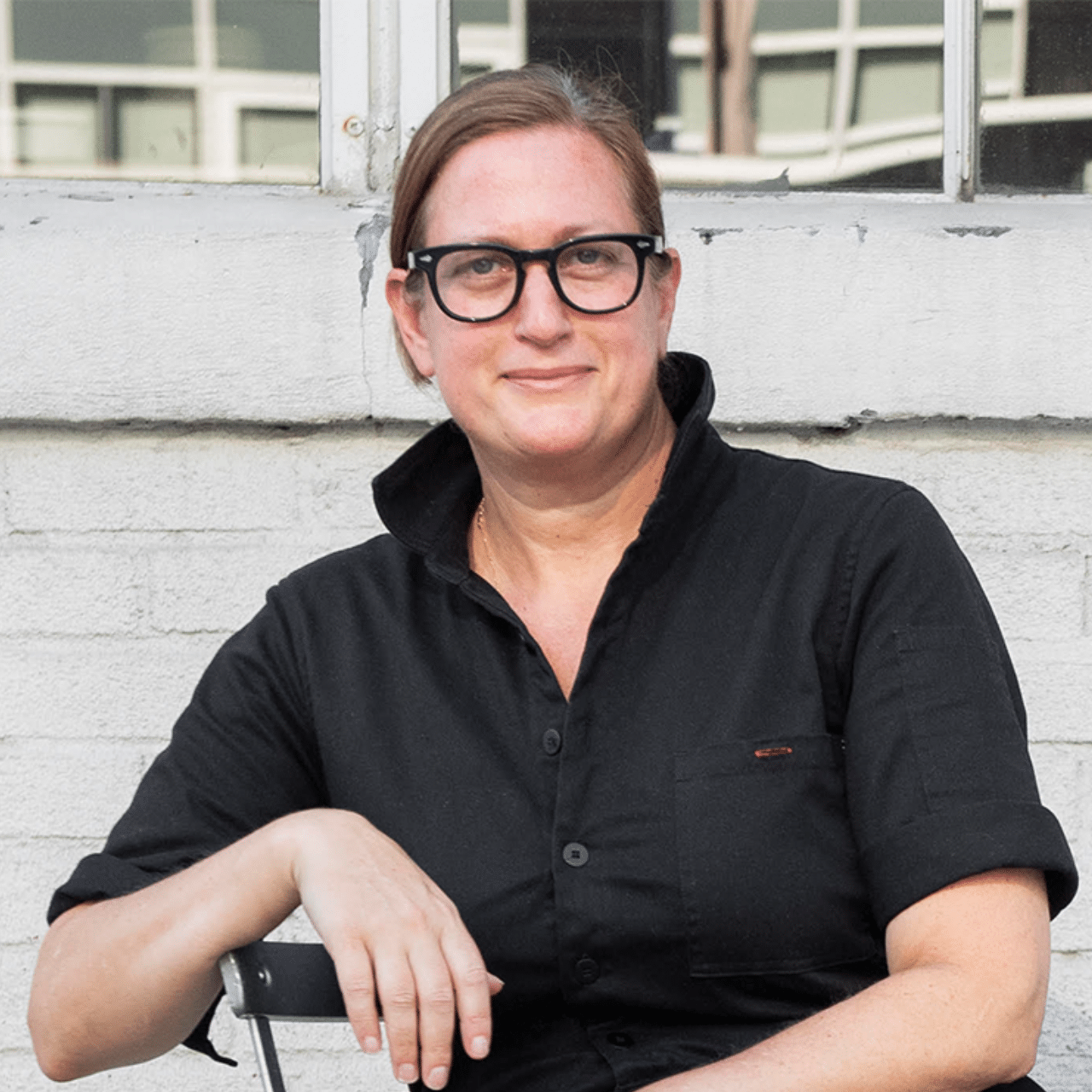 Missy found her Italian soul in her five years as Executive Chef at Spiaggia from 2003-2008 in Chicago. Focusing her skills on fine dining Italian allowed Missy to find her true passion in cooking and to more fully understand regional Italian cooking.
Missy returned to New York in Fall of 2008 to be the Executive Chef of A Voce and was honored to be one of Food and Wine Magazine's Best New Chefs in 2010. A few years later, Missy moved on to open her first solo venture.
Today Missy Robbins is the James Beard Award-winning chef/owner of acclaimed Lilia and Misi restaurants; the co-founder of Misipasta, a pasta and Italian specialty foods company, and co-founder of Grovehouse, a hospitality company.
Missy's first book "Breakfast , Lunch, Dinner…Life" was published in September 2017. She was recognized as Best Chef New York City in 2018 by the James Beard Foundation. Her second book, PASTA, was released in October 2021.
Early in her career, Robbins spent many years training under critically acclaimed chefs in New York City, but her love of Italian culture began when she embarked on an excursion to Northern Italy. Like our founder Jeff Michaud, she worked in several kitchens, from family-run rustic trattorias to Michelin-rated restaurants, and grew intimate with the country's products and cooking. Robbins quickly developed a long-lasting admiration for the simplicity, regional inspiration and innate focus on quality ingredients that characterize Italian food.
She continues to highlight these characteristics at both Misi and Lilia today and we are so honored she will co-host our trip to Lake Garda & Verona in 2024.
Travel With Missy Robbins