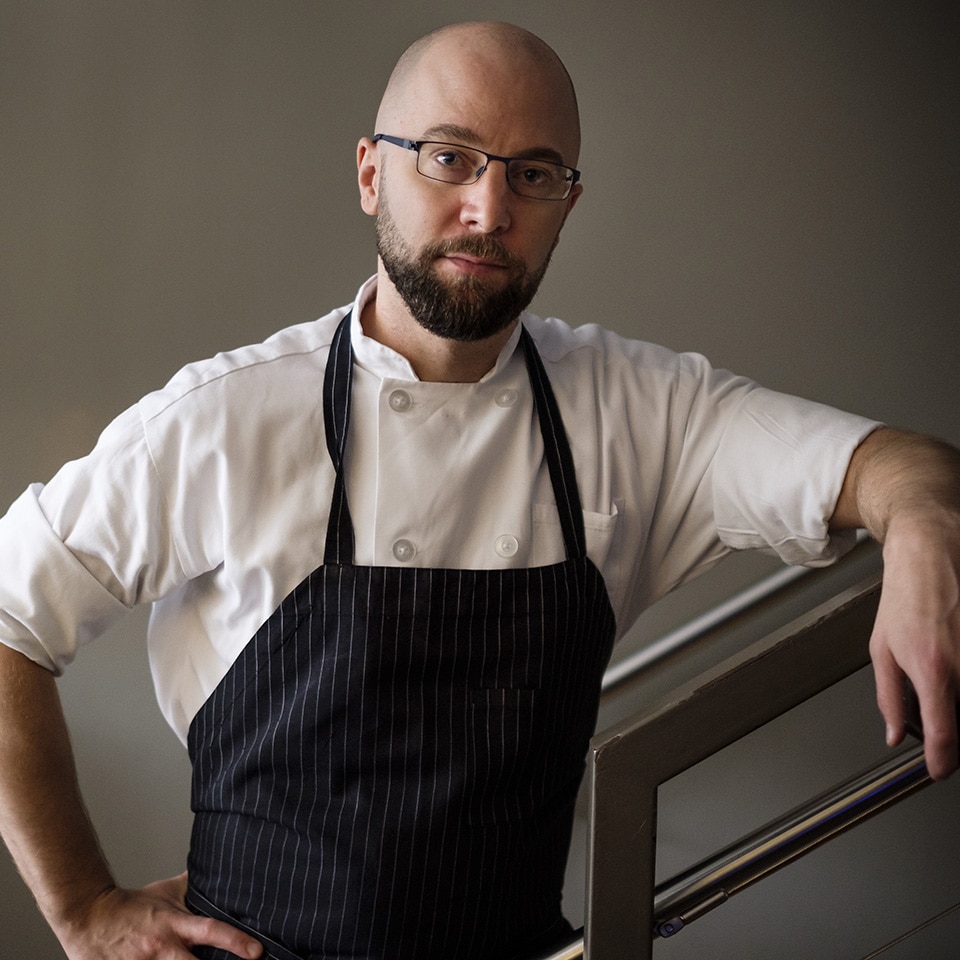 A native of Cherry Hill, NJ, Greg spent his childhood in his grandfather's Philadelphia butcher shop. His mother, Beth, owned a local restaurant near their hometown. How could he not end up in the food business? As a teen, Greg pursued his passion for restaurants and earned a degree in hospitality management from Boston University followed by a culinary degree from the Culinary Institute of America (CIA) in Hyde Park, New York.
Greg honed his craft in top kitchens in Boston and New York, working for five years with chef Jean-Georges Vongerichten as a sous chef and chef-trainer in Vongerichten restaurants around the world. After working as chef de cuisine in NYC's Toqueville, he returned to Philadelphia and went all-in on Vernick Food & Drink. The restaurant was an immediate success. And we're grateful he chose to go local in Philadelphia! In 2017, Greg's pursuit of excellence was honored by the James Beard Foundation, which named him Best Chef Mid-Atlantic.
Greg's newest ventures are Vernick Coffee Bar and Vernick Fish, both in partnership with Four Seasons Hotel Philadelphia at Comcast Center. All that homegrown goodness, and he's a family man with two little girls he loves to pieces. Greg is passionate and driven, and we're excited for him to join us in Bergamo, Milano, and Lake Iseo. We can't wait for you to get to know him better.
Travel With Greg Vernick