Join Us!
"Two of the most accomplished chefs in Memphis, Andy and Michael are like brothers to me. Their soulful play on Italian cuisine is cutting edge and adventurous but at the same time, you feel the soul of an Italian Grandmother in every single bite!
We share a deep love for Italy's culture and cuisine, and I can't wait to share this travel experience with them!"
- Founder Chef Jeff Michaud
                                                                                         
Discover Traditions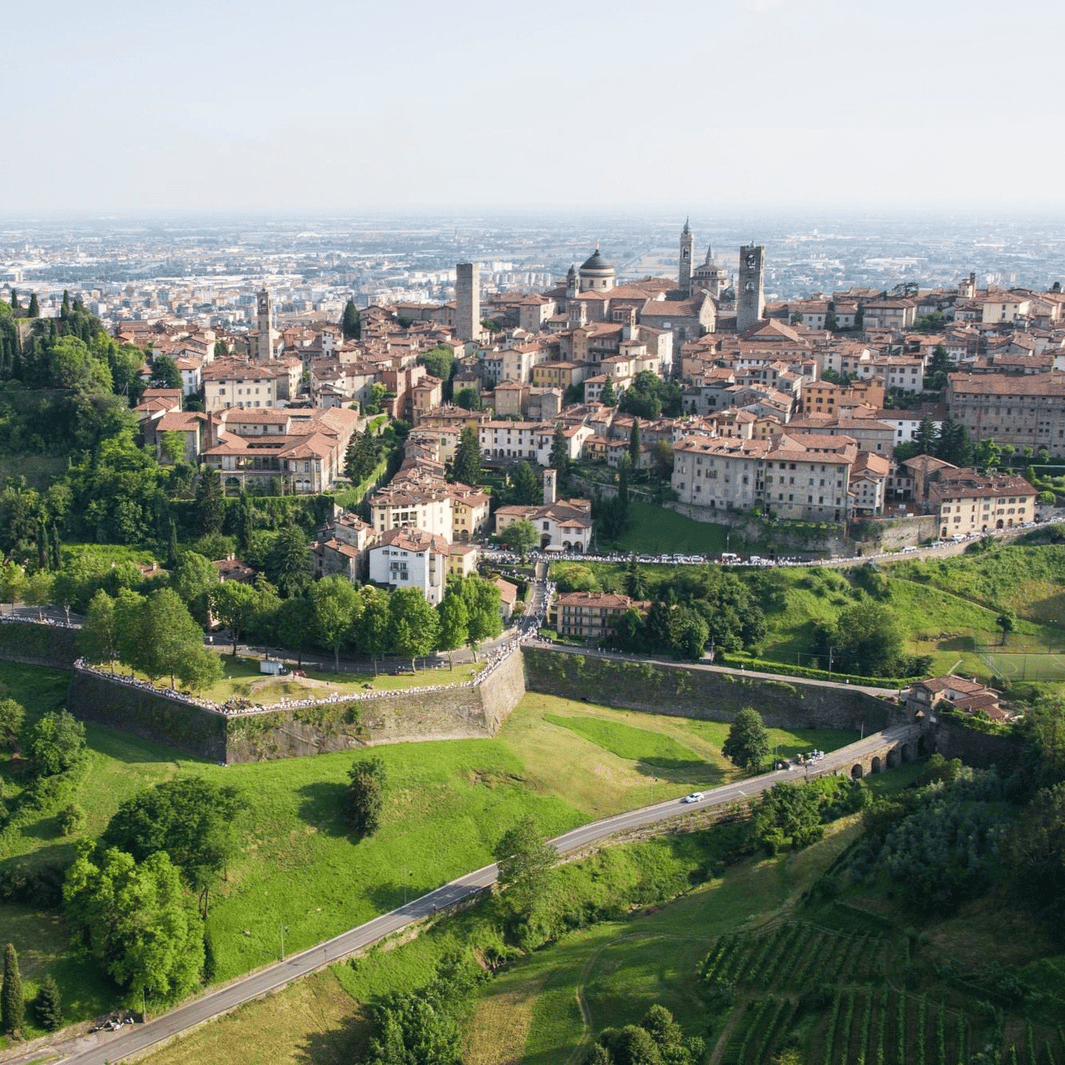 The Medieval City of Bergamo
These massive fortress circuit has been enclosing the beauties of the Upper Town for more than four centuries. A UNESCO World Heritage site that offers spectacular panoramas of the entire region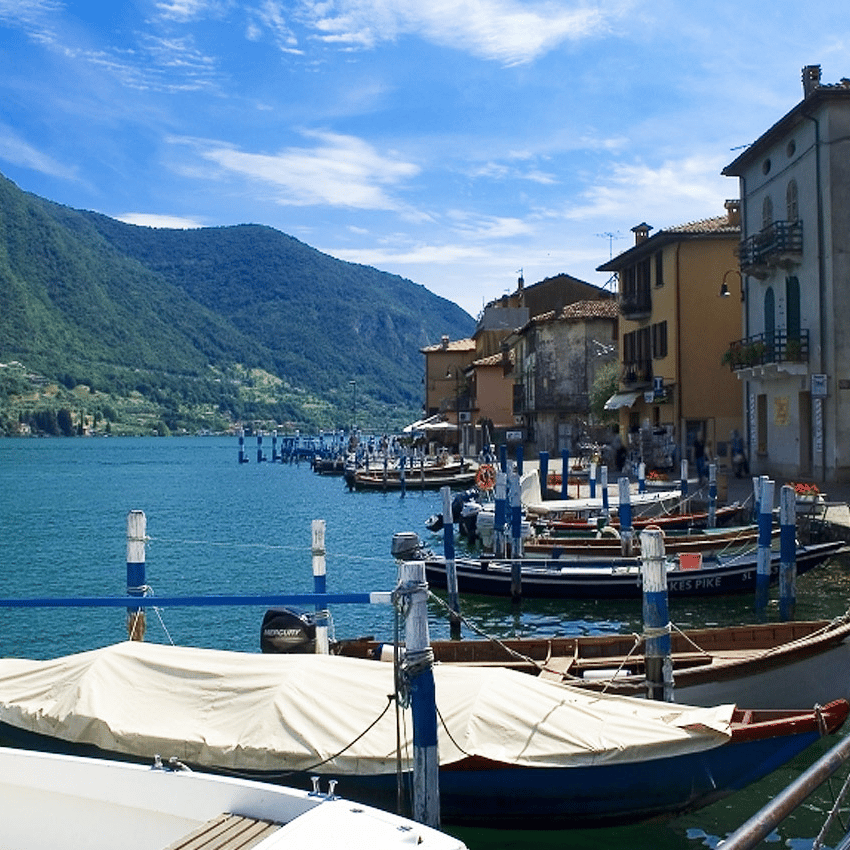 Europe's Famous Island On A Lake
On a private boat, we'll reach the picturesque island of Montisola on Lake Iseo. We will lunch on freshly caught fish while marveling at the lush mountain landscape and the charming villages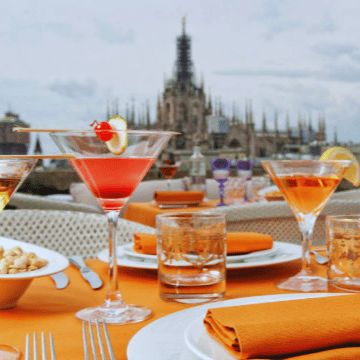 The Milanese Ritual
Milan is art and culture, and the birthplace of the Happy Hour ritual . A city that made traditional dishes, like risotto alla milanese and ossobuco, famous all around the world
Your Experience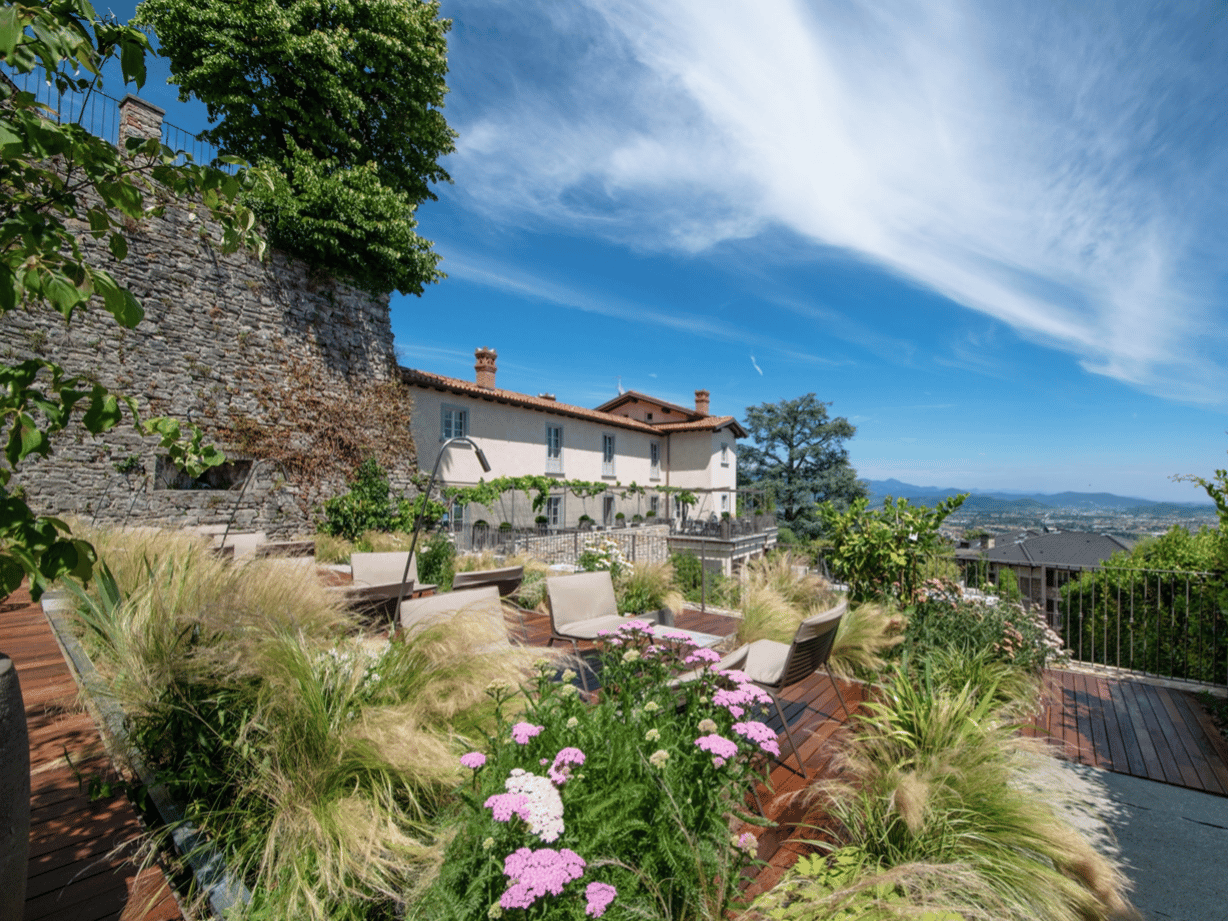 Our luxury retreat where unwind sipping aperitifs on the terrace surrounded by centuries-old vines
"The story of a region, a chef and a family are the most valuable ingredients of our unforgettable cooking classes"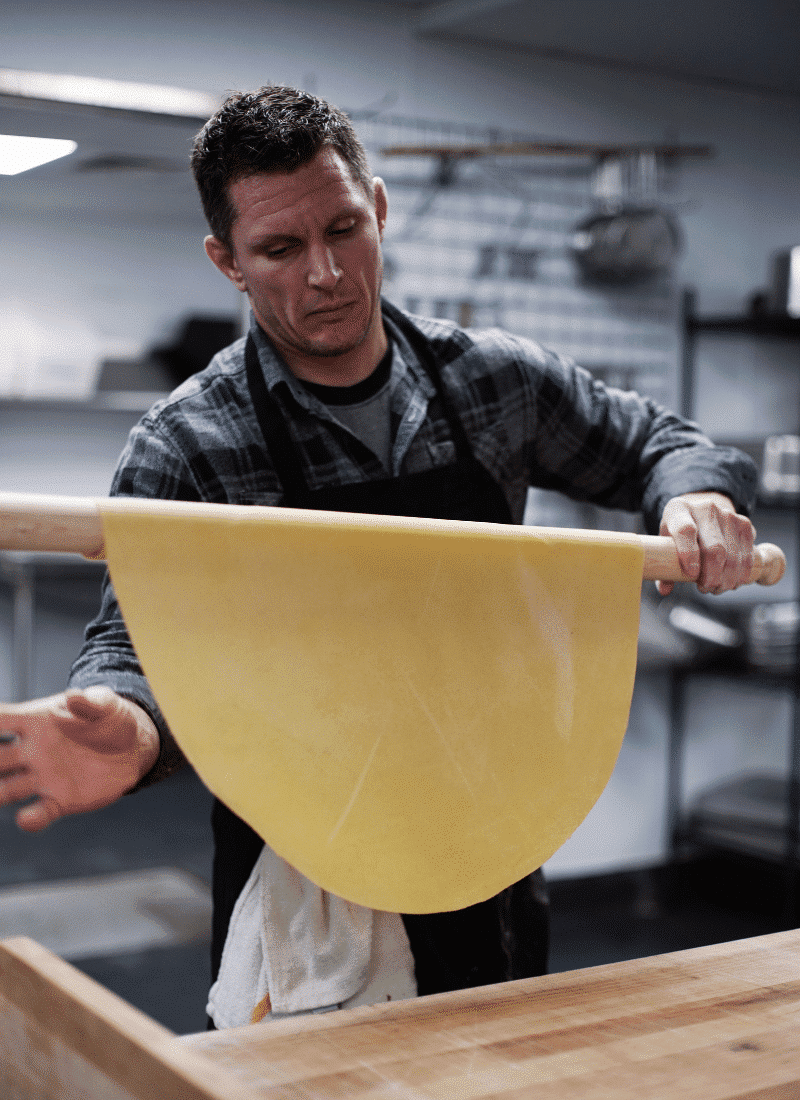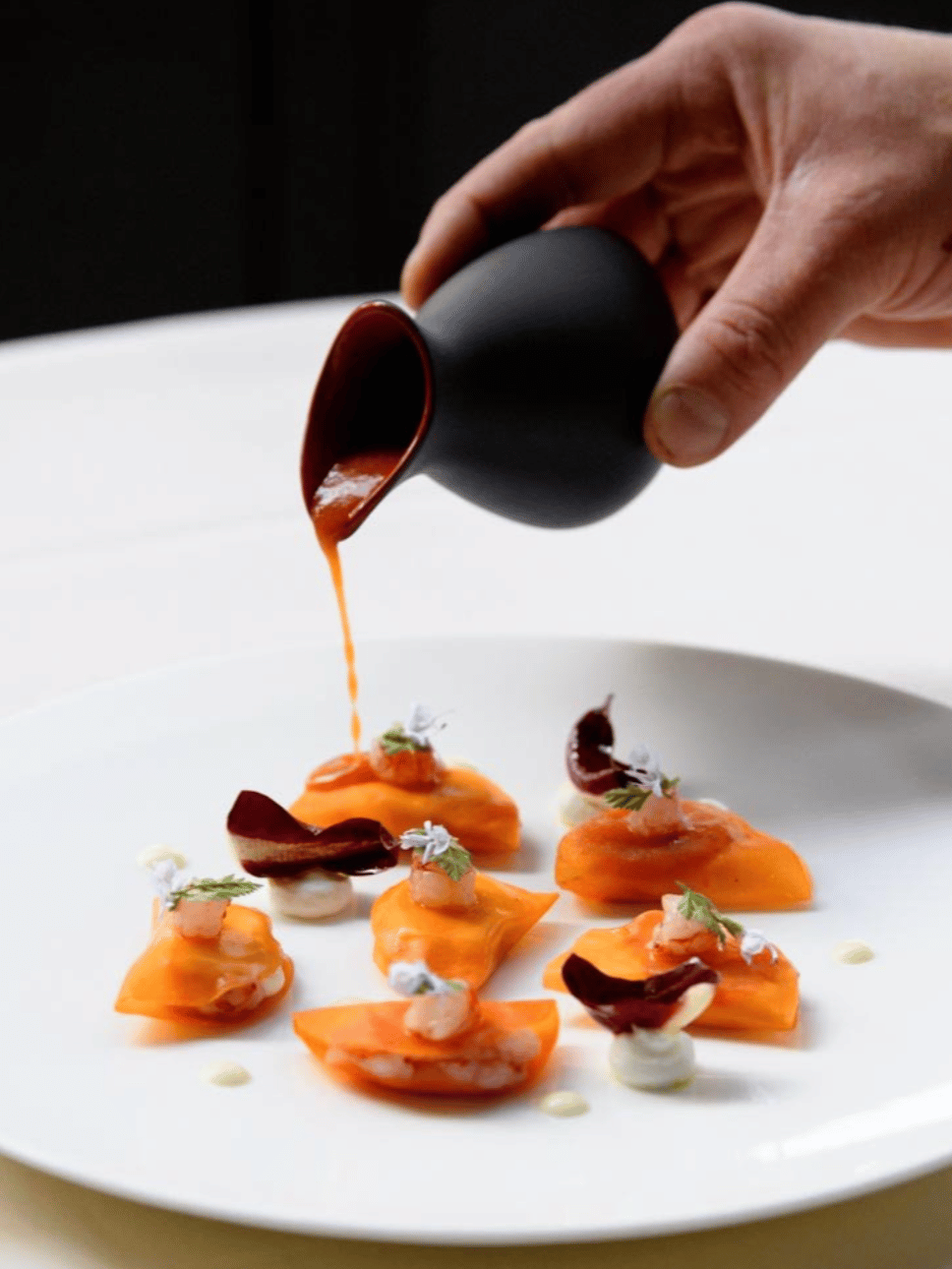 Memorable interpretations of the authentic Italian flavors in unique Michelin-star dining experiences
Experience ancient traditions in the Orobie Mountains where your tastebuds will be spoiled with mouth-watering cheeses and alpine flavors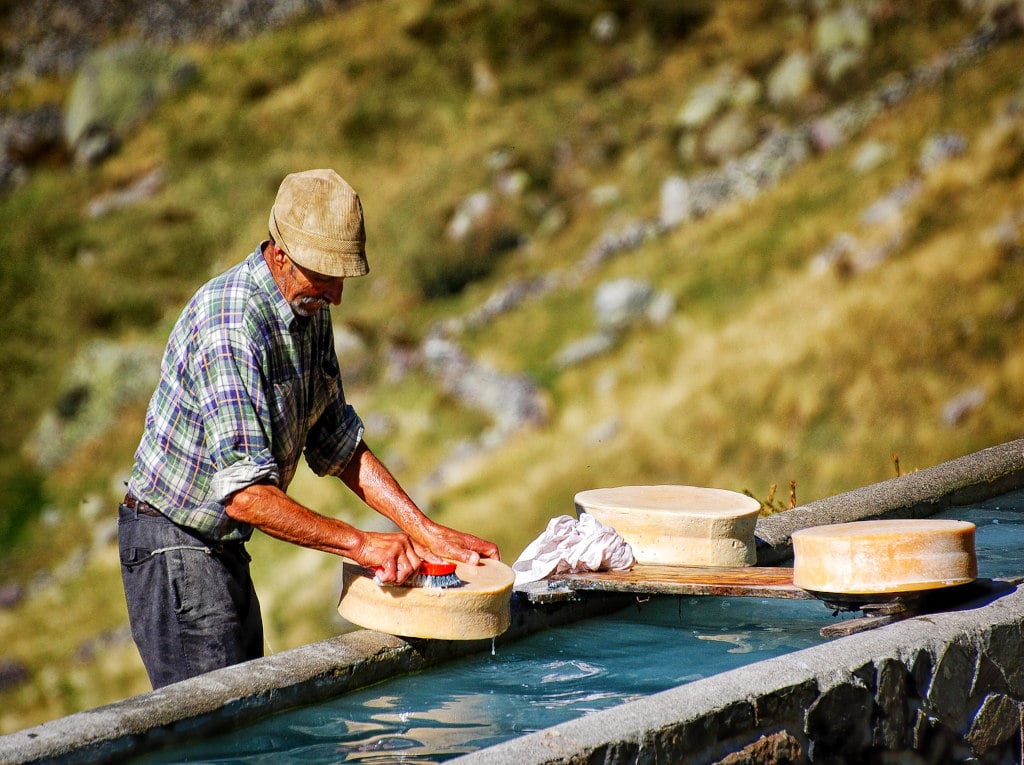 Book Now
Itinerary
Day One
Benvenuti! After meeting at the Milano Malpensa Airport, we'll reach our retreat, the
Relais San Vigilio
. Built into a 6th-century fortress at the very top of Bergamo's Citta Alta (upper town) this boutique hotel is exclusively reserved to us. Its elegant rooms feature exposed brick archways, heated floors, and fantastic views of Bergamo. The Relais is connected to the fortress lookout tower and has a renowned restaurant. After a light lunch on the terrace, we'll get settled in before a guided walk in the ancient town and discover artisan ateliers, hidden courtyards, historical places, and beautifully long shadows. 
Dinner tonight is at an upscale Trattoria in the small village of Ambivere. A place with an intimate and authentic atmosphere that the Visconti Family has run for three generations. Their menu is focused on local ingredients of the highest quality.
Day Two
This morning enjoy breakfast and a late start of your day before our next culinary experience.Let's get cooking! Today, we'll engage in an intimate cooking class with our chefs and Mamma Pina at Jeff's Italian home. The meal will be served al fresco and will be driven by fresh, seasonal produce from the garden and may include dishes like sweet peas with wild boar, savory crespelle (crepes) with hand picked porcini mushrooms, and golden polenta stirred by hand in a generations-old copper pot. We cook with Chefs Jeff, Andy and Michael, share recipes and stories but we also enjoy Mamma Pina's peaceful grounds as we sip on espresso and homemade limoncello. Afterward, we'll take the party to the cobblestone streets of Citta' Alta (the upper town) on foot or ride the funicular for a unique top-to-bottom view of the city.
Dinner that evening will be relaxed as we sit on the terrace and take in the expansive views of Bergamo and the surrounding region.
Day Three
After breakfast, this morning we reach the DOC Wine district of Val Calepio.
The Testa family will share their story as we taste their award-winning Brut and Extra Brut sparkling wines, reds and their signature small-batch aged balsamic vinegar produced by the women in the family.
Hungry? No worries, after our visit, we head back to Citta Alta and savor a light lunch in the Piazza Vecchia (Oldest square) and enjoy a nice break before our next experience.
This evening you'll meet one of Chef Michaud's mentor and friend Michelin-star chef Pierantonio Rocchetti at his place in Trescore Balneario, for a private and fun cooking demonstration and dinner. Their lavish Italian aperitivo is waiting for us as we engage in preparing and plating our dinner or visit the Chef's vegetable garden. Get ready to be wowed by dishes like Buffalo mozzarella Ravioli with Summer Truffles, Roasted Duck stuffed with chestnuts, and crème brûlée served on a raspberry merry-go-round. Oh yes!
Day Four
After breakfast, we set off for Ornica, a quaint and secluded village in the Orobie Mountains. Here we meet Ferdinando, known as Ferdy. His life is devoted to the old roots of both his family and the whole Valley ancient traditions.
We join him in an experience where he shares his Wild Lifestyle made of raw milk cheese production, wild hand picked herbs and use of meat from only autochthonous animal breeds. We spend time at his Chalet and get to taste an authentic alpine meal. Later on we check out his cheese aging room before returning to our Hotel to unwind.
We have some free time to explore or take a funicular ride to the town for some shopping or just unwind at the Relais.
This evening we "stay in"... Dinner at our Relais restaurant will be delicious and relaxed as we sit on the terrace and take in the expansive views of Bergamo in a magical setting.


Day Five

This morning we head to the Franciacorta Wine Region to visit Bellavista Winery. We follow the progress, from vineyards to glass, of wines that are conceived, cared for and produced according to the principles of organic and sustainable viticulture. We indulge in some of the wines that put them on the map like the Grand Cuvée Alma Brut, Rose', and Saten.
After that, it's time to eat!
Just a short ride away is Lake Iseo and we treat ourselves to lunch on a castle terrace. The menu will no doubt feature freshly caught fish and stunning views of the mountains and medieval buildings around the lake.
After lunch, let's jump on our boat! We're so excited to take you on a private cruise of little-known Lake Iseo and the "pearl of the lake," Monte Isola, a beautiful island that stands at its center.
Choose your own adventure later that afternoon, lounge at the Relais or follow our chefs for some exploration before heading to one of Chef Michaud favorite spot. Jeff worked in this Michelin star restaurant while training in Italy, and Stefano, the owner, is sure to pull out all the stops for us, including a mouth-watering aperitivo in his evocative cellar. A world-class tasting menu that balances creativity and original Italian flavors.


Day Six

This day is about taking it easy. Choose your own adventure this morning, lounge at the Relais or follow our chefs for some exploration in town. We gather for a light lunch before we pack our bags and say goodbye to Bergamo.
Our day ends in Milan, the fashion and design capital of the world.
We reach the Navigli (canals), the lifeblood of the city with waterfront cocktail bars, art galleries, and boutiques.
First up is indulging in an iconic Milanese Aperitivo. We are, after all, in the birthplace of the ritual of Happy Hour!
Our last supper together is a true classic Milanese dinner. A renowned trattoria in one of the most lively neighborhoods of the City. We indulge in authentic Milanese cuisine such as saffron-hued risotto and richly flavored ossobuco, mondeghili, and the true Costoletta alla Milanese.
That evening we check-in at our hotel near the Milan Malpensa Airport for a well deserved restful night.After our breakfast, we grab our bags and say goodbye to Bergamo.

Day Seven

In the hope this week fulfills your search for deeper gastronomic experiences and leaves you with a lot of great memories, we say ARRIVEDERCI ITALIA!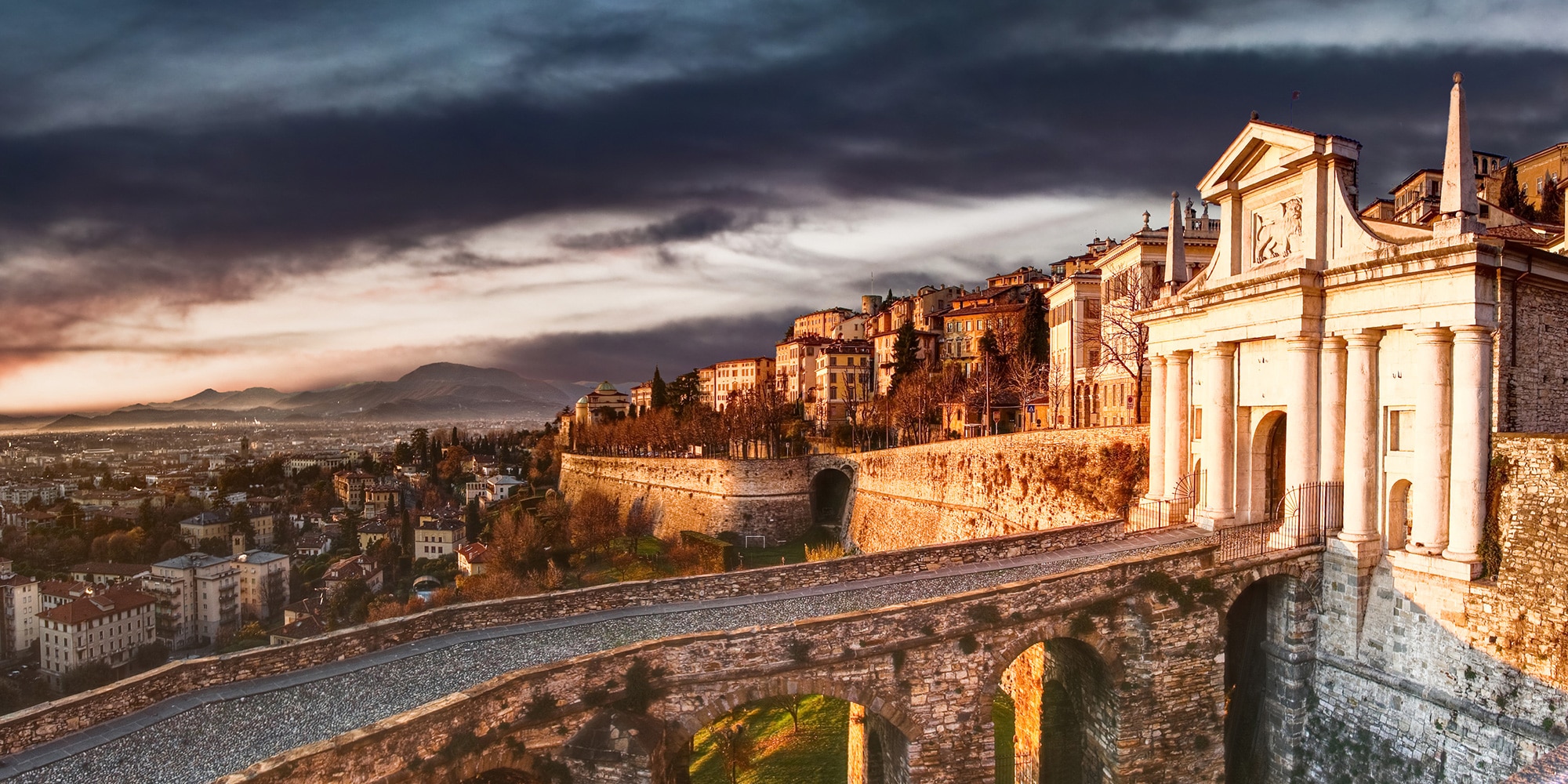 So many questions, right?
That's OK, we have answers. Read our FAQs below. Or email us at travel@laviagaia.com.
What does the price include?
Five nights luxury accommodation in double occupancy at the Relais San Vigilio in Bergamo and one night at the Sheraton Milan Malpensa Hotel; private van with driver for all trips and excursions in itinerary; group transfers from and to the Milano Malpensa Airport (see arrival/departure details); private tours with local guides and cultural experts; exclusive VIP access and tastings; guided activities; entrance fees; daily breakfasts, lunches and dinners with wine; gratuities and taxes.
What does the price not include?
International roundtrip airfare; travel insurance; private transportation to the trip's starting point; activities not included in the trip itinerary; hotel incidentals including room service, laundry service, and hotel bar tabs; food and beverages not included in the itinerary.
What are the arrival & departure details?
We recommend that you arrive at the Milano Malpensa Airport (MXP) in Milan, on or before Sunday April 30th, 2023. We'll meet as a group between 9 and 10 am at the Airport and depart together for Bergamo. 
The last day of our culinary trip is Saturday May 6th, 2023. We'll spend the night of May 5th at the Sheraton Hotel, enjoy our last Italian breakfast and walk to our departure terminal at the Milano Malpensa Airport so you can catch a flight home on May 6th.
Who is going on this trip?
We limit the group to no more than 14 travelers, your host Jeff Michaud and our guest chefs Andy Ticer and Michael Hudman. In our culinary trips, you can expect to be joined by a group of like-minded people, who share your passion for Italian food and traditions - including solo travelers, couples and friends traveling together. This trip is recommended for travelers aged 18 and above.


Who is leading this trip?


This trip is led by our founder, Chef Jeff Michaud. He lived and extensively trained in Bergamo and through the region and crafted your itinerary for the week. Our special guests for the week will be our friends Andy Ticer and Michael Hudman, Chefs and Owners of Andrew and Michael Italian Kitchen, Hog & Hominy, Cathrine & Mary's, Gray Canary and Bishop in Memphis and Josephine Estelle in New Orleans. We'll be joined throughout our adventure by local artisans and expert guides who are deeply knowledgeable with respect to local cultures, customs and history and are passionate about their stories.
What is the cancellation policy?


You may cancel on or before December 2nd, 2022 and receive a full refund minus a $500 per person service fee. If you cancel on or after December 3rd, 2022 there is a 50% cancellation fee. On or after January 31st, 2023 there is a 100% cancellation fee. We highly recommend purchasing travel insurance as we are not able to make exceptions to this policy in cases of family/medical emergency or cases of the trip being canceled (See our Terms and Conditions for full details).


What Travel documents are needed?
U.S. citizens are not required to have a visa for tourist visits to Italy but are required to show a valid US passport. It is recommended that your passport is valid for six months after your travels are over.
Can this itinerary be booked for a private group?
Yes! We can customize this trip and itinerary at a time that is most convenient for you and your friends. The minimum number of participants for a private trip is 8. For more information contact us at travel@laviagaia.com.
Do I need to pay a solo traveler supplement?
Yes, there is a $1400 supplement for solo travelers, to be paid at the time of booking to secure a private room. Single spots are limited and available on a first-come, first-served basis. (See our Terms and Conditions for full details).